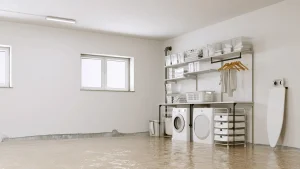 When your home has flooded, you need a professional. Pro Steamer Cleaning and Restoration has been Roswell's preferred water extraction company for decades. We know what it means to open the door to your home and face disaster.
Pro Steamer Cleaning and Restoration handles devastating water damage
 with licensed, bonded, insured, and professionally trained technicians, up-to-date equipment, and innovative techniques. Our goal is to restore your home to pre-loss condition as quickly as possible. Water is insidious. It slides under doors, seeps through the flooring, and gets in between walls, often affecting electrical wiring. Without calling a professional, there is no way to be assured all the water has dried. If any water is left behind – even a small amount – it can become a breeding ground for mold and bacteria.
What to Expect
Evaluate and Assess.
 Pro Steamer Cleaning and Restoration is available 24 hours a day, 7 days a week for water damage emergencies. Within a few minutes of discovering the damage, call us. Our professionally trained technician will evaluate the damage and make a detailed assessment to get you back to pre-loss condition as soon as possible.
Water Extraction.
 Using the most advanced technologies available, we will begin to extract the water from your property. Once all the visible water is gone, we use moisture-seeking equipment to search for those hard-to-see areas that often hold moisture. After we are confident the area is dry, we begin dehumidification and drying.
Dehumidification and Drying.
 Next, we bring in industrial-strength air movers and dehumidifiers to ensure no moisture is left behind and all humidity levels are back to normal levels.
Clean, Sanitize, and Deodorize.
 We take careful inventory of all soft goods like bedding, furniture, clothing, even area rugs that necessitate specialized cleaning off-site. Even if a particular item is unsalvagable, we will not throw it away without prior approval. We take care of your property and work diligently to restore it all. Once we are sure your property is dry, we use only the safest and effective cleaning and sanitizing products in the final steps of getting you back to normal.
Reconstruction.
 If we find you have structural damage, Pro Steamer Cleaning and Restoration can handle that part, too. Our company can replace and repair flooring, drywall, even plumbing, and electrical work to get everything back to the way it was before. We are a one-stop shop for restoration, which means our clients only have to talk with their project manager for any updates, questions, or concerns throughout the entire process.
Communication.
 Not only do we provide support and encouragement during the process, but we also want our clients to ask questions as well. We will communicate directly with your insurance company, providing the necessary documentation for a smooth claims process.
About Us
Pro Steamer Cleaning and Restoration is a family-owned and operated small business. We value honesty, integrity, and a fair price for honest work. Our customers are our friends and neighbors here in Roswell, and we treat you like you want to be treated.
Let the professionals at Pro Steamer Cleaning and Restoration handle your water extraction emergencies.
 Helping you get back to pre-loss conditions as quickly as possible is what we train to do.  
Don't delay! Call TODAY!