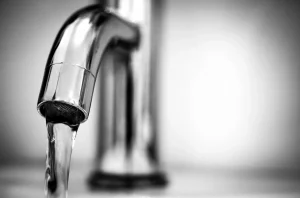 At Pro Steamer Cleaning and Restoration, we consistently hear stories from friends and neighbors in Roswell and our surrounding communities, that they come home from work or a vacation and open the door on disaster.
Washing machines leak.
 Faucets are inadvertently left on all day long. Pipes burst. Disasters happen. We reassure our customers that even though this situation feels all-encompassing in the moment, Pro Steamer Cleaning and Restoration has never let a disaster beat us yet! With our 24 hour/ day, 7 days/week emergency response and 100% customer satisfaction guarantee, our customers know they can count on us to get their property back to pre-loss condition as efficiently and effectively as possible.
What You Can Do
Call immediately. 
Whether you've experienced a water, fire, or mold emergency, don't hesitate to call. The faster we can get to you, the faster we can begin restoration. For emergencies like these, we are available 24 hours a day, 7 days a week.
Contact Your Insurance Agency.
 Go ahead and contact your insurance agency. Explain your situation and tell them you've called a restoration company. They may give you specific details regarding documentation.
Document Everything.
 Take pictures and, if appropriate, video of the damage to your home. As soon as we arrive on site, we will also aid in the documentation process. When it comes to the claims process, the more specific the documentation, the better. If you have independently insured items like heirloom furniture, rugs, artwork, or jewelry that was damaged, be sure to document those pieces separately.
Care for Yourself and Your Pets.
 Depending on the disaster, you may need to secure safe shelter until we can safely restore you to your home. Housing should be your primary concern.
If you have pets that have been through a fire
, they will need veterinary care as quickly as possible to determine whether they have suffered smoke inhalation or other wounds you may not be able to see. We can handle the rest. You do what is necessary to take care of your family and yourself first.
What You Can Expect
Professional Technicians and Equipment.
 The technicians at Pro Steamer Cleaning and Restoration are highly trained and qualified professionals. We are licensed, insured, and IICRC certified, which means we adhere to rigorous industry standards. We use only the latest innovative equipment and stay up-to-date on technology changes and improvements.
Excellent Communication. 
Your project manager will keep in regular contact with you throughout the restoration process. We will also make contact with your insurance company, providing them with the documentation they need to make your claims process go smoothly.
One-Stop Restoration.
 Not only can we rid your property of all evidence you'd experienced a water, fire, 
or mold issue
, but we also have qualified and experienced contractors who can restore your home back to its pre-loss condition, including wall, floor, ceiling, plumbing, cabinetry, and electrical work. This allows you the convenience of dealing with only one project manager throughout the entire process. We know the upheaval a devastating fire, water, or mold restoration can cause. We know how we would want to be treated if this situation happened in our family. That is how you can count on us to treat you! Don't delay in a disaster! 
Call Pro Steamer Cleaning and Restoration ASAP.