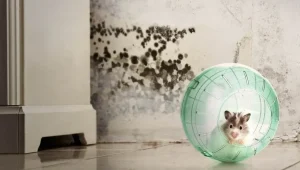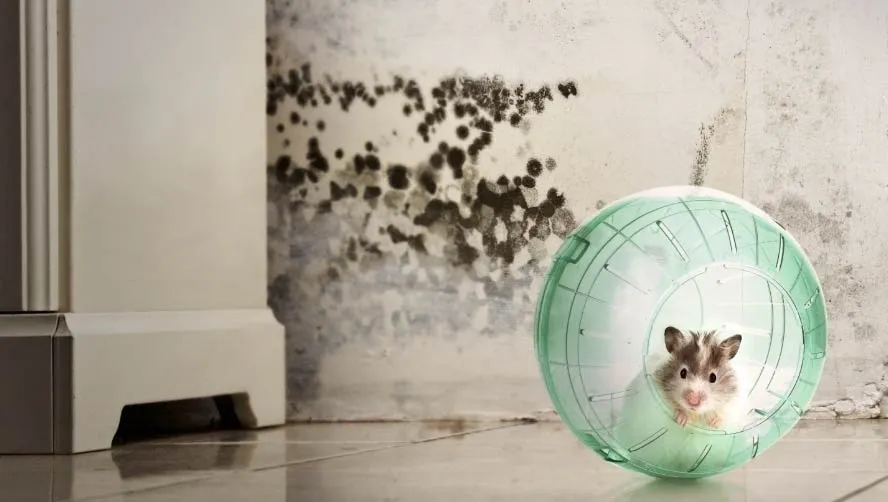 It's always a shock when a property owner discovers mold. Almost always, there is a sense of embarrassment because typically mold is associated with something spoiling or "going bad." It doesn't matter if you are the absolute best housekeeper in the entire neighborhood. Mold growth doesn't have much to do with housekeeping techniques! If you have a moisture problem in your home, sooner or later you're going to have a mold issue. Don't be embarrassed! Call Pro Steamer immediately. Our certified technicians are experts in mold remediation. We know how it feels to find mold, but most importantly, we know how to get rid of it!
Mold Basics
It's important to know that mold spores exist everywhere. They're outside and inside our homes all the time. The problem with mold occurs when it finds a warm, moist, habitable space in an attic, behind wallpaper, in the ceiling of a bathroom, and begins to grow. That is when mold becomes a problem. Over time, if left untreated, mold can become a health hazard and can even cause structural damage to your property. That's why remediation by professionals is so crucial. 
Once we get rid of your mold issue, you shouldn't worry about it again.
What to Expect
Once you call on Pro Steamer Cleaning and Restoration, our trained technician will thoroughly evaluate and assess your property. Not only will we examine where you've found the mold, but we will look for more. We will also determine the source of the moisture leak and fix it as soon as possible. Our trained professionals will classify the type of mold and remove it using only the safest and most effective cleansers. Then we will sanitize all affected areas. Next, our professionals will repair the damage to your existing surfaces. This is important because sometimes, we must remove parts of walls, floors, or ceilings to treat the underlying moisture issue. We will work with you to redesign and repair these problem areas to reduce the risk of a mold recurrence. Our technicians work diligently with your insurance company, too. We will provide all necessary documentation, including estimates, photos, and invoices, so that your claims process is as smooth as possible. If you're looking to save money, the best thing you can do is call Pro Steamer Cleaning and Restoration to remediate your mold issue, repair your damage, and ensure the mold will not return. The longer mold is left unattended, the more expensive the remediation and repair will be.
About Us
We've served our friends and neighbors in Roswell, Artesia, and outlying communities for decades. Our technicians are licensed, insured, and IICRC certified. That certification means that we follow only the best practices of our industry, maintaining high standards and training expectations. We know what it means to find mold in your home, and we know how to solve the problem efficiently, effectively, and economically. We stand behind our work and provide a 100% customer satisfaction guarantee. Remember, this is a once-in-a-lifetime issue for you, but mold remediation is something we handle all the time. 
Call TODAY to schedule an assessment and get your life back to normal again.