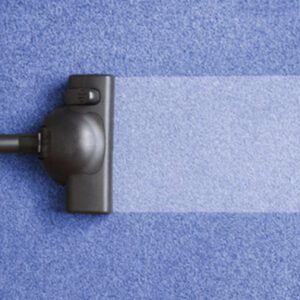 Your carpet takes a lot of abuse. Day in and day out, it gets walked on, spilled on, and encounters many other forms of abuse. It's time to give your carpet the care it deserves! Here are six basic tips for carpet care and maintenance from our carpet cleaning experts at Pro Steamer Cleaning & Restoration in Roswell, NM. 
Nothing beats frequent vacuuming when it comes to carpet care and maintenance. In fact, you should probably be vacuuming more than you do. Carpet cleaning experts recommend vacuuming high-traffic areas of your home once each day. This may seem like a lot, but huge amounts of dirt and grime can be tracked into your home in just a single day, and vacuuming it up quickly will prevent it from being pushed deeper down into your carpet.
Keeping shoes off the carpet is a remarkably easy thing you can do to keep dirt and grime out of your carpet. However, this simple step is often neglected due to inconvenience. An easy way to address this is to simply make it more convenient to take your shoes off on the carpet. For instance, keep a shoe rack or mat near your door to make it easier to keep your shoes off while indoors.
Schedule Annual Deep Cleanings
Your carpet will not last unless it is professionally cleaned at least once annually. Deep cleanings get far down into the carpet, removing the dirt and grime that vacuums are unable to access. If it has been a while since your last deep cleaning, it is time to schedule one today. 
The longer they go untreated, the more difficult it will be to clean up stains. They will eventually become further set in the carpet and impossible to fully remove.
Rearrange Your Furniture
Rearranging your furniture is for more than just redecorating! You can also use it to increase the longevity of your carpet. For example, direct exposure to sunlight will wear away on the carpet over time, giving it a bleached, grayish look. You can limit this direct exposure by moving a couch or chair on top of the portion of the carpet that is typically exposed to the sunlight. 
Consider The Consequences Of Pets For Your Carpet
Pets are great, but they aren't so great for your carpet. Before getting a new pet, you should consider the consequences for your carpet and what measures you can take to limit the damage the new pet causes. This is no reason not to get a pet, but it is wise to at least get a good sense of what you're in for before getting one.
Taking good care of your carpet isn't hard, expensive, or time-consuming. It simply requires being attentive to the wear and tear your carpet sustains each day and taking basic measures to mitigate the damage. Call us at Pro Steamer Cleaning & Restoration to schedule annual carpet cleanings or for help dealing with any carpet damage you may have.