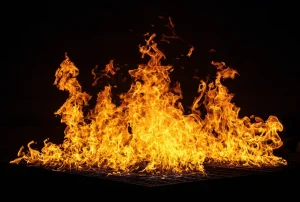 Fires are a traumatic experience for everyone involved. They leave many people confused and unsure of what to do after the firefighters drive away. After a fire happens, the last thing on your mind may be a phone list. But having a phone list and step-by-step plan for contacting them after a fire is essential to getting your home on the road to recovery. These are the calls you need to make post-fire to get the
 fire damage restoration
 process started.
Contact the Insurance Company
If a fire has occurred in a home or business, you must contact your insurance company as quickly as possible. Their job is to help you recover financially from the burden of a fire, and the sooner you contact the insurance company, the faster the claims process can commence. Your insurance company should have a line for 24-hour emergencies. When you reach them, they will have suggestions regarding proper steps to take for the claims process, explain your deductible, and guide you through the fire recovery process.
Contact the Fire Restoration Service
At Pro Steamer Cleaning and Restoration, our job is to repair the damage a fire has left behind. Fires leave behind hazardous soot, toxic chemical mixtures, and dangerous smoke. Fire restoration specialists know how to handle the hazards of these materials during a home restoration. The reality of fire restoration is that the sooner it starts, the faster and more easily it is completed. The trouble with 
fire damage
 is that it 
continues
 long after the flames go out unless it's adequately treated. Smoke damage is an excellent example of the longevity of fire damage – smoke sinks into the walls, appliances, and materials in a home. It will continue to invade a home – even if painted over – until proper removal with HEPA filters and air cleaners. A qualified fire restoration specialist will handle removing soot and most fire-damaged materials from the home. They will deep clean and sanitize the surfaces 
and 
air of the house and leave your home ready for a new start.
Contact a Doctor
If you or your loved ones experienced smoke exposure from the fire, contact your family doctor. They will ensure that no lung damage or respiratory injury has occurred as a result of the fire.
Contact a Veterinarian
If pets experienced smoke or soot exposure from the fire, contact your veterinarian for an appointment. Pets may suffer the same types of respiratory illnesses and damage from fires as humans, and because they are smaller, a smaller amount of smoke can harm them sooner.
Contact a Safe Place to Stay
After a fire, it won't be safe to stay in your home. The soot and smoke may compromise the HVAC systems, and the building may be structurally unsound. If your insurance policy covers hotel stays or living arrangements after a disaster, they will usually point you in the direction of a safe place to stay. Otherwise, contact family or a local hotel to find a safe place to sleep until the fire restoration company confirms the home is safe to live in again. You shouldn't have to worry about fixing your home after a fire. Instead, give us a call at Pro Steamer Cleaning and Restoration. Our experts are ready to help you 24/7, every day of the year. We will handle the stress of the fire restoration process for you, and will work directly with your insurance to get your home back in shape in no time. Give us a call today at (575) 623-0993.