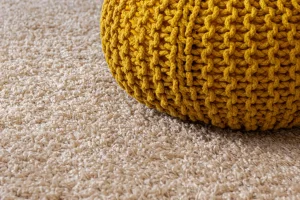 Did you know that every year, over three pounds of skin and soil flakes can collect in your home's carpet? Talk about 
ick
. What's more, these unsavory flakes don't disappear with a vacuum or DIY carpet cleaner. Even the best-maintained carpets suffer from dirt build-up, allergens, and stains over the year. But there's good news – a 
professional carpet cleaning
 by Pro Steamer Cleaning and Restoration removes those mini-mountains of dirt and grime 
and
 comes with a ton of other benefits! Here are just a few reasons you should call the carpet cleaning professionals of Roswell for your next cleaning session.
Professional Carpet Cleaning Is Good For the Carpets…And You!
Remember those mini-mountains of skin cells and dirt flakes? Well, they aren't something you want to be breathing in regularly, are they? Mixed into the dirt and grime are viruses, bacteria, and dust mites that wreak havoc on your allergies. Bacteria can live on the carpet for up to four weeks and quickly invade food or fingers that touch it (which means the 5-second rule is pointless!) Unfortunately, a regular vacuum and DIY carpet cleaning job won't eliminate the dirt and organisms living in your carpet. Improper cleaning can contribute to mold and mildew growth! But a professional steam carpet cleaning reaches the bottom half of a carpet's fibers, killing bacteria and organisms while sucking up all the dirt and debris hiding there. After a professional cleaning, you'll be breathing cleaner air and enjoying sparkling clean carpet!
Carpets Look Like NEW With Professional Cleanings
After months of use, carpets start to look a little dingy. It's normal, especially for lighter-colored carpets. The texture and color may begin to fade and grow rumpled or flat. No matter how much you vacuum and scrub, the carpet never seems clean. Plenty of folks start to consider replacing carpets when theirs starts looking worse for wear. But WAIT! A quality carpet cleaning can usually save your carpet and breathe new life into it. 
Carpet steam cleaning
 removes deep, old stains, and carpet fibers are shampooed and fluffed back to life. While carpet cleaning doesn't fix any missing carpet or torn areas, it 
does
 renew the colors, textures, and appearance of the carpet.
Professional Cleanings Save YOU Time and Money
Let's face it: carpet cleaning is tedious work for a homeowner. Unless you own a high-end steam cleaner, it takes 
forever
 to clean a single room's carpet. Hiring a professional cleaning service like Pro Steamer Cleaning and Restoration can take your three-day carpet cleaning debacle and finish it in a day. Additionally, professional cleanings save you money! Consider this: most carpet warranties require regular cleaning every year to 18 months for the warranty to remain active. If you don't get the carpets professionally cleaned, you're putting the integrity of the carpets at risk and wasting your money! Plus, carpet cleaning saves you money on cleaning supplies. They also help keep your carpets in good condition, extending their longevity and saving you from costly replacements for longer. All of these are great reasons to invest in a professional carpet cleaning from Pro Steamer Cleaning and Restoration. Our technicians will leave your carpets looking brand-new! Plus, our top-of-the-line techniques and methods keep your family safe and breathing cleaner, healthier air when our work is done. Give us a call today at 
(575)623-0993
 to schedule your free consultation!