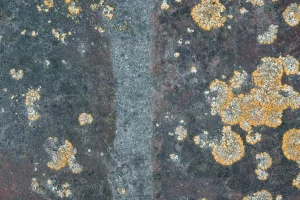 Mold is stinky, musty, and good at intruding on the modern home. It thrives in damp, dark areas of the house, invading everything from the ductwork to the cabinet under the kitchen sink. Mold is more than just a nuisance, though. It's known to cause health problems and places a heavy burden on your wallet. Removing mold is not easy, either. 
Mold remediation
 takes professional equipment and expertise to remove mold colonies and spores from a house. The good news is, you can take steps to prevent mold from growing in the home in the first place. Keep reading to discover how you can keep your home mold-free!
Control Humidity & Moisture Levels
The Centers for Disease Control recommends that homes have humidity levels no higher than 50% at any given time to prevent mold growth. Humidity produces the moisture-heavy environment that mold needs to thrive, and homes are more prone to higher humidity levels during periods of heavy rain or hotter temperatures. You can lower the relative humidity in the home by investing in a dehumidifier for moisture-prone rooms, like the bathroom and basement, or by running the air conditioning.
Ventilate and Circulate Air
Poor air circulation and stagnant, humid air contribute to mold growth in a home. Circulation is so crucial to managing mold that 
remediation experts
 like Pro Steamer Cleaning and Restoration use air movers to dry out a home to prevent future mold growth. Be sure to keep air circulating, especially when taking a shower or running the dryer in the basement, as these activities increase humidity levels in the home. Consider having the furnace fan always "on" even when not heating the house; this will keep the air flowing through the home's ductwork without changing the house's temperature.
Fix and Prevent Leaks
Mold only grows when it has three things: organic material, heat, and moisture. Preventing excess water from entering the home will keep mold at bay. Schedule annual roof and plumbing inspections to locate any potential areas of damage that may lead to leaks, and have them fixed. If water bills start to increase, investigate the cause; it may be a hidden leak that needs attention.
Keep Materials Dry in the House
Mold can start in the unlikeliest of places. Wet socks, sweaty gym pants, and raincoats can provide enough moisture in a dark closet to encourage mold growth. When bringing wet materials into the home, have them dried thoroughly before putting them away into dark, cramped spaces.
Ventilate the Basement
Basements and crawl spaces are breeding grounds for all sorts of mold variations. These underground areas usually have moist air that can feed mold colonies. These areas also tend to have poor air circulation and lack humidity control. Adding insulation to basements, installing a drain for the foundation, and installing ventilation fans can help keep a basement free of mold.
Clean Mold-Prone Areas
Mold spores naturally occur in the air. They only pose a problem when allowed to collect into a colony and given time to feed on organic materials. A good cleaning is the easiest way to prevent mold build-up in mold-prone areas. Be sure to use cleaning products that kill mold spores; these include bleach, borax, and antimicrobial (antibacterial) dish soap. Wear gloves, safety glasses, and a breathing mask when cleaning with heavily corrosive materials like bleach. Remember that if a mold colony has developed into a size over ten square feet, a professional mold remediation service like Pro Steamer Cleaning and Restoration needs to be contacted to fix it. If you have discovered mold in your home, give the team at Pro Steamer Cleaning and Restoration a call at (575) 623-0993. Our highly trained IICRC certified technicians can handle any mold situation they come across. We're available to help you 24/7 with your mold remediation and water damage emergencies. Don't wait; give us a call to get started on clearing mold out of your home today!