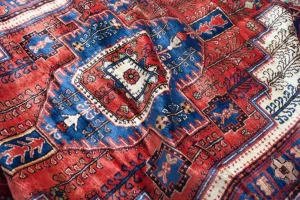 Whether it's due to allergies from pet dander or unexpected water damage, there are many reasons to have your carpets professionally cleaned. When you hire a professional to perform 
carpet cleaning
, what should you expect? That's exactly what we answer below.
Benefits of Professional Carpet Cleaning in Southeast New Mexico
Professional carpet cleaning has many benefits, not limited to:
Removing food/beverage stains, such as red wine and coffee
Removing allergens caused by dust and pet dander
Refreshing your carpet so it looks and smells better
Removing dirt, mud, and other debris
Removes difficult pet stains
What to Do Before Your Appointment
There are several important steps you need to take before your professional carpet cleaning appointment. While it's not required, it is recommended that you stow away small and fragile items to avoid any accidental breakage. Furthermore, your appointment will move much faster if toys, clothing, and other items are already off the floor before the technician arrives. Another thing you can do to better prepare for your appointment is to clean off the baseboards. The last thing you want is for any dust to immediately get back onto the carpet you've just had professionally cleaned. While it's not mandatory that you vacuum your carpets beforehand, doing so can also make this process go much faster.
What Happens During a Professional Carpet Cleaning Session?
During your appointment, a team of technicians will usually start by vacuuming your carpet to suck up dust, pet hair, and dirt so they have a clean palette to work from. Once they're finished vacuuming, they will use different methods to remove the stains from the carpet. One of the most popular is a technique called "steam cleaning." While it's not the traditional form of steam cleaning you might expect, this process involves spraying hot cleaning solution to the affected area and then immediately extracting it with a vacuum. After this, the carpets are dried.
Do You Have to Be Home? 
A common question people have is whether or not they should be home during their carpet cleaning appointment and the answer is: it's up to you…
sort of.
 You should be home to let them in and ask them any questions you have about the process and cost. However, you do not need to be home for the duration of the cleaning if you don't want to be or if you scheduled a doctor's appointment or another errand at the same time.
Call Pro Steamer Cleaning and Restoration to Get Your Carpets Professionally Cleaned Today
When it comes to getting your 
carpets professionally cleaned
, you need a team of technicians you can trust to get the job done. At Pro Steamer Cleaning and Restoration, we have years of experience cleaning carpets and other types of upholstery. Call us today at (575) 623-0993 or visit us on the web to get started. We offer multiple carpet cleaning packages designed to fit every need and budget in Southeast New Mexico. Don't delay getting started.