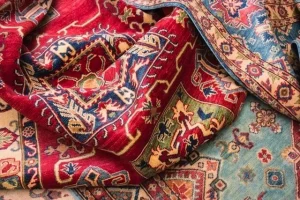 When you suffer unexpected water damage, it can wreak havoc on your carpet and other belongings. Water damage, if left untreated, can quickly become a hotspot for mold. This is because mold spores can develop in as little as 24 hours after water exposure. Fortunately, there are a few ways you can extract water from your carpet. Continue reading to learn more about 
water extraction 
and how to get started.
Remove Water From the Carpet
First, you have to remove the water from your carpet. The tools you need to do this will vary depending on the extent of the damage. For small spots or area rugs, you can use a towel to blot up the excess water. For larger areas or more severe water damage, use either a pump or a wet-dry vacuum. These items can be either rented and/or purchased at your local hardware store. Slowly run the wet-dry vacuum over the affected area until there's no more water. Remember, never use a regular vacuum to do this, as you run the risk of electrocution.
Remove the Furniture
Once you've soaked up the excess water, you need to remove damaged furniture from the room. This has to be done before you dry it, as you don't want there to be any source of moisture once the drying process has begun. If wet furniture is left in the room, it can cause mold to develop. If you can, put the soaked furniture outside or lay a tarp down in another room where it can be isolated.
Dry the Carpet
Once the water is soaked up and the furniture is removed, it's time to dry the carpets. You can dry your carpets in several ways. First, you should open any windows in the room to get a cross breeze. Keep in mind that you should only do this if the weather conditions allow for it. If it's too humid outside, you should use the air conditioner instead. This is because mold thrives in damp, humid conditions, so hot weather will only exacerbate the situation. Next, you should plug in either a fan or dehumidifier to help with the process. A fan will help create circulation, while the dehumidifier will get rid of excess moisture in the air.
Clean the Affected Area
After your carpets are dry, you need to clean them to remove any hidden bacteria. This can be done with a professional cleaning service. You can also do this yourself by combining one part white vinegar and three parts water in a bucket and scrubbing the carpet yourself.
Call the Water Extraction Pros at Pro Steamer Cleaning and Restoration for Help
Sometimes water damage is too severe to handle yourself. In other cases, you may feel more comfortable using a professional to prevent further damage. Regardless of your reason, the pros at Pro Steamer Cleaning and Restoration can help. Our technicians use top-rated methods of extracting water from your premises. From start to finish, you can trust that our technicians will get your home back to the shape it was before the water damage occurred. Give us a call at (575) 623-0993 to schedule a 
water extraction
 appointment today.