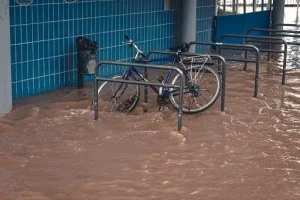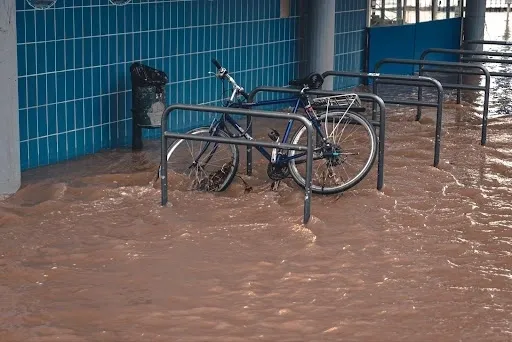 When 
water damage
 occurs, the first step is determining what type of water damage you have. There are three types of water damage: whitewater, graywater, and blackwater. Whitewater damage is the least toxic of the three as it comes from something like a burst pipe or an overflowing bathtub. Whitewater does not contain harmful substances like chemicals or sewage. Homeowners can often clean up whitewater on their own. If the damage is widespread, a professional should still be called to extract the water and evaluate for mold damage. Graywater damage is from toilets or sewage systems. If there is no visible waste in the water, it might not be dangerous for homeowners. The problem is it can be hard to tell. In the case of graywater, it's always better to be safe than sorry and call a professional ASAP. The last and most toxic type is blackwater. This water contains sewage and includes any water damage that comes from a flood. Blackwater is likely to contain toxic substances. Thus, a water damage professional needs to come to extract the water from your home immediately.
Analyze the Extent of the Water Damage
Once water damage occurs, it's essential to analyze the extent of the damage when determining whether you need professional water extraction services. In some cases, it will be obvious. Keep in mind, a little water on the bathroom floor might seem like no problem, but you never know what type of damage is lurking behind the walls or underneath the floor. With a leaky pipe, sometimes water can be leaking behind walls for months without homeowners knowing. By the time they see water out in the open, the damage is done. Call a 
water extraction professional
 immediately so they can remove the water, dry out your walls, and assess for mold damage.
When in Doubt, Contact an Expert in Water Extraction in Roswell
When it comes to water damage, you don't want to mess around. Not only can the water itself be dangerous, but it can also cause hidden toxic mold growth. A professional water damage and restoration specialist can come to your house, assess the damage, and develop a plan for extraction and repair. The goal is to fully dry out the space and save as many items in your home as possible. At Pro Steamer, we provide water extraction in Roswell. Our goal is to restore your home as closely as possible to its pre-water damaged condition with minimal impact on your daily life. Our crew of experts can extract, clean, and restore to keep your home and loved ones safe from the potential toxicity of water damage and mold. For more information about our services, 
contact
 us today!