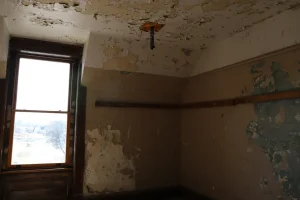 Mildew is a stubborn and often frustrating household problem to deal with. It can start to grow for a variety of reasons, but 
mildew remediation
 isn't always as fast or as easy. Whether you've had water damage, heat or cold damage, or even pest damage, you have a chance of finding mildew in your home. If you do, there are ways to combat the mildew and restore peace and health to your home.
Use Household Cleaners
There are a few different mildew cleaners you can make with ingredients you already have around the house. White vinegar works particularly well. Mixing vinegar with baking soda is an effective tool for removing mildew. Just be sure not to rinse the mixture off; let the vinegar soak in to kill the mildew particles. If you have hydrogen peroxide, you can also spray a 3% undiluted mixture on tile and grout to get rid of stubborn mildew. After spraying the mixture on the mildewy surface, let the formula sit for about ten minutes before rinsing it off. This gives the chemicals time to work their magic and kill the mildew. Whatever you do, be cautious of any household chemicals that you mix, and always buy mildew-specific cleaners if possible. The wrong chemicals mixed together can create dangerous and toxic fumes that could put you and your family in more danger than the mildew.
Put in the Elbow Work
Mildew can be hard to get rid of. To properly remove mildew from windowsills, tiles, and other hard surfaces, you'll need to wet a rag with water and cleaner and scrub hard. Particularly stubborn mildew may require a more rigid brush or harsher cleaners specifically designed to kill mildew, but be sure not to use them on drywall or other porous surfaces, lest you risk damaging them further. If you find mildew on wooden surfaces, you may not need as harsh a cleaner. A simple detergent, such as dish soap, can easily remove mildew from wood. If that doesn't work, you can try diluting cleaning vinegar to help. The wood will most likely need to be sanded afterward to maintain its integrity and surface appeal.
Use the Proper Equipment
When removing mildew, always be sure to wear the proper protective gear, including gloves to protect your hands from chemicals, and masks with air filters to protect your lungs. Use fans to help cleaned surfaces dry faster and prevent further mildew from taking place. When removing mildew, you also want to isolate the area you're working in and make sure it has proper ventilation to help with both mildew and cleaner fumes. Discovering mildew in your house is never fun, and getting rid of it is even less so. If you need help remedying a mildew problem in your Roswell or Artesia home, call Pro Steamer Cleaning and Restoration at 575-623-0993. Our certified and trained technicians are available to offer quick and accurate 
mildew removal
. We're dedicated to keeping you, your family, and your home safe and healthy.