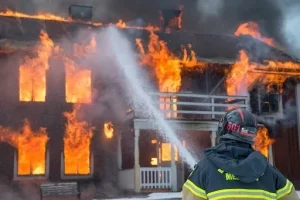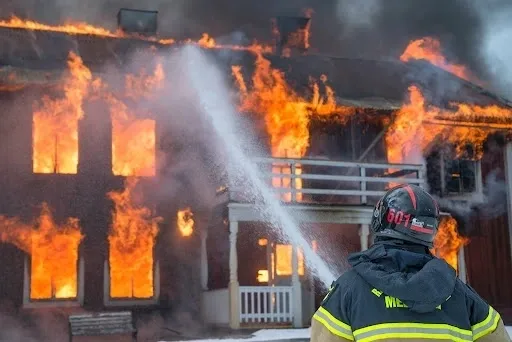 Restoration is one word that no one wants to hear when it comes to their home. When a home experiences water, mold, or fire and smoke damage, it can be devastating. Between your home being unlivable and the loss of sentimental items, a damaged home is very overwhelming. At Pro Steamer, a Roswell restoration company, we know how difficult the restoration process is, and we are here to make it as easy on you and your family as possible. If your home has experienced damage from a flood, fire, burst pipe, etc., give us a call. We are available 24/7/365 to come to your house ASAP and begin the cleaning and restoration process.
Water
Water damage occurs in a home due to things like flooding from a storm or a burst pipe. Water damage can be quite extensive and damaging. There are three types of water damage: whitewater, greywater, and blackwater damage. Whitewater is the least toxic of the three and includes scenarios like overflowing bathtubs or a burst pipe under the kitchen sink. This water is clean and poses no risks to the health of homeowners. Whether the water is toxic or not, it's critical that you call a restoration company ASAP after the damage has occurred. Pro Steamer will start working as quickly as possible to extract water, dry your space, and do the necessary cleaning/repairing.
Mold
One toxic side effect of water damage is mold. When a home goes through a flood or other type of water damage, mold can sneakily grow in areas you wouldn't expect. For example, everything may look dry, but moisture lurking behind drywall or under floorboards could eventually cause mold growth. Mold is hazardous to homeowners, especially those with pre-existing health conditions or compromised immune systems. Be on the lookout for mold growth signs such as musty odors, water build-up spots, condensation, or someone in your home experiencing symptoms like coughing, sneezing, and irritated skin. If you suspect mold in your home, contact a remediation company like Pro Steamer immediately. We will inspect your home for mold growth and begin the restoration process right away.
Fire & Smoke
A house fire leaves behind a trail of damage. Between the actual fire damage, effects of the smoke, and even water damage from putting the fire out, your home is most likely in rough shape. Don't be overwhelmed – restoration is possible! Pro Steamer is experienced in cleaning up and restoring homes after fires. We will extract water, dry the space, clean, deodorize, and sanitize to help your home get back to its pre-fire state. Has your home gone through extensive water, mold, or fire damage? Does it feel damaged beyond repair? Roswell restoration company Pro Steamer Cleaning & Restoration is here to help. We are on-call and ready to go 24 hours a day, 7 days a week, 365 days a year. Our goal is to start the cleaning and restoration process right after the disaster to get your home restored as closely to its pre-disaster condition as possible. For more information about our services, contact Pro Steamer & Restoration today.