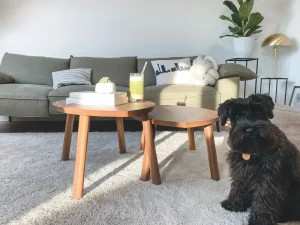 During an average week our floors take a beating, but after the holidays, with all the extra foot (and pet) traffic, carpets look tired and stained and sometimes smell worse!
 A professional carpet cleaning from Pro Steamer Cleaning & Restoration can boost your carpet, improve your outlook, and even improve your health.  
Carpets capture everything we wear into our homes on the bottoms of our shoes and then some: dirt, grime, dust, dust mites, pet dander, hair, and dead skin cells. Even with regular vacuuming, particles get trapped within carpet fibers over time. While this is unsightly and unclean, more concerning is the increase in allergy symptoms like itchy, watery eyes, scratchy throat, and a dry cough that trapped allergens can cause.
The Process
Pro Steamer's proven carpet cleaning methods use a hot water extraction method of cleaning that thoroughly cleans your carpet, often restoring it to like-new condition.  Higher-quality carpets from companies like Shaw, Mohawk, World, and Queen prefer this hot water extraction method for their carpets and require this cleaning every 18 months to retain warranty coverage. Pro Steamer Cleaning & Restoration provides three carpet cleaning options from which to choose.
Custom Cleaning.
 This package provides a thorough, basic carpet cleaning. Perfect for just before moving into a new home or for a family without much heavy foot traffic, this package boasts our lowest rate, subject to the carpet's condition.
Pet Package.
 Even our dearest furry friend has an accident from time to time. If you're ready to eliminate the odor that you notice every time you walk in the front door, this is the package for you! Urine contamination requires more steps than a basic cleaning. Not only is the carpet or upholstery contaminated, but the backing, padding, and sub-surfaces often require cleaning and sanitizing before urine decontamination is successful.  We will work with you to effectively clean, sanitize, and deodorize pet-stained carpets.
Deluxe Package.
 If your carpet sees traffic from kids, pets, friends, family, or all of the above, this is the package that suits you best. We will treat stains first, then clean. Once we are convinced that we have wholly and thoroughly cleaned your carpet, we apply a superior blocker to repel spills so that future cleanup is a breeze. Even if your carpets have seen less traffic than usual this year, it's a good rule of thumb for general health and carpet maintenance to schedule a carpet deep-cleaning once a year. That way, you protect the life of your carpet and ensure it continues to look and smell appealing for years to come.
About Us
Pro Steamer Cleaning & Restoration is a family-owned and operated business that has served friends and neighbors in Roswell for decades. We treat your carpets like they were our own. Our professional technicians are licensed, insured, bonded, and IICRC certified. Our 100% customer satisfaction guarantee means you will be happy with our work. 
Call Pro Steamer Cleaning & Restoration TODAY for a FREE carpet cleaning estimate. You won't be sorry!