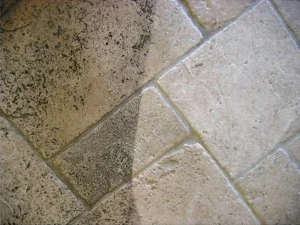 Our floors take a beating. Family members track in dust and dirt. Pets run through the house after playing outside. We drop food and beverages, no matter how hard we try not to. Daily wear and tear grinds dust, dirt, and grime into our carpets, area rugs – even our tile and grout floors. You don't want dingy, dirty floors to be the first thing your out-of-town guests and family members notice this holiday season! No matter how diligently you vacuum, mop, and clean, nothing compares to the clean a professional cleaner like 
Pro Steamer Cleaning and Restoration
 can provide.
Carpet Deep Clean
When dirt and dust, pet dander, food particles, and hair are compounded and compacted into carpets, you may start to notice an uptick in allergy symptoms. You may sneeze more often, and your eyes may feel dry and scratchy. You'll likely walk in the door after being away from home and notice a musty, dank odor. Then, as time passes, you'll smell it more often and catch yourself thinking, "What is that smell? Almost always, "that smell" is your carpet. Carpets are like an oversized filter that traps pollutants and allergens and redistributes them throughout your house with every step you take!
At Pro Steamer Cleaning and Restoration,
 we make it our business to stay up-to-date on the latest cleaning technologies and techniques to help our customers keep pollutants, allergens, and "that smell" at bay. We have three carpet cleaning options available:
 Custom Cleaning. If you need a standard, professionally steam-cleaned carpet, this custom cleaning package is what you are looking for.
 Pet Package. If you have pets, this is the treatment and cleaning plan for you! We pre-treat those pet stains and freshen your carpets with effective deodorizers.
 Deluxe Package. If your carpets see a lot of traffic from children, pets, or both, you may need this package. After pre-treating and steam-cleaning your carpets, we apply Soil Blocker to repel spills, allowing you to blot them up before they sink into your carpet!
Area Rugs
From heirloom rugs to the rug you bought last year for under the dining table, we treat all our customers' area rugs like we would want our rugs to be treated. We employ a gentle "hand-washing" process off-site to safely clean and restore your rugs to their original beauty. Our gentle but thorough process includes dry dusting, flooding, drying, and fringe work and finishing. Troublesome pet stains and odors are 90% removable when we combine our rug washing process with intermediate washing steps. Our 100% customer satisfaction guarantee ensures you will be pleased with our work!
Tile and Grout
Here in Roswell, many homes enjoy beautiful tile floors. Since it's easy to maintain and cool in our hot summers, tile is a popular flooring choice for many of our friends and neighbors. Have you noticed, though, that your tile looks a little dull? Have you gotten on your hands and knees with a toothbrush to clean grout, and it still looks dirty? It's time for a professional cleaning to bring back the shine and disinfect the grout, transforming it back to like-new condition!
Our professional technique using heat and high-pressure steam 
(safe for most surfaces) brings back your dingy tiles to a clean, brilliant shine, flushing out more dirt and grime than a mop and bucket ever could. New technologies allow us to restore your grout to like-new condition, too. Don't let the upcoming holiday and New Year compound your stress levels! Let Pro Steamer Cleaning and Restoration professionally clean your floors so that all first impressions will be good ones! 
Call us TODAY for pricing and availability
.