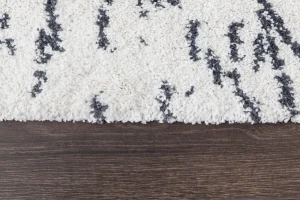 Carpets see a lot of wear and tear. Between dirt, pet dander, and food spillage, your carpet is a hotspot for bacteria — up to 20,000 per square inch! While this statement is enough to tout the benefits of 
carpet cleaning
, you probably have a lot of questions if you've never hired a professional carpet cleaning service before. Fortunately, you're in the right place because we're answering the most commonly asked questions about carpet cleaning below.
What Types of Stains Can Be Removed?
Professional carpet cleaning can remove:
Dirt and food stains
Urine stains and odors
Pet fur, which can trigger allergies
Pet dander
Once treated, you may notice a faint scent. However, don't fret about this! This is completely normal, and the scent will usually dissipate in about an hour.
How Long Does it Take to Professionally Clean Carpets?
It depends on the size of the area you need to be cleaned. On average, it takes anywhere from one to six hours to professionally clean the carpets throughout your home. However, this timeframe can vary depending on the size of the room, how soiled the carpet is, and whether it needs professional spot removal treatments.
Do I Have to Move Anything? 
Yes. Before getting your carpets professionally cleaned, you'll want to remove any loose items from the floor, such as houseplants, toys, clothes, and other decorative items. You'll also want to remove any glass furniture tops from the room you're cleaning to avoid any accidental breakage. Your floor will also need to be vacuumed beforehand.
How Long After Cleaning Until I Can Walk On My Floors? 
In most cases, you can walk on your carpet 6-8 hours after cleaning. It's recommended that you wait approximately 48 hours after cleaning to move furniture back in the room; otherwise, you could crush the carpet's fibers and damage your furniture.
How Often Do I Have to Get My Carpets Cleaned? 
You should get your carpets deep cleaned every 12-18 months with preventative measures. Like mentioned earlier, carpets are full of bacteria. Because of this, you should use a carpet protector to help repel spills in between deep cleans.
How Much Does Professional Carpet Cleaning Cost? 
At Pro Steamer Cleaning and Restoration, our basic carpet cleaning packages start at $0.50 per square foot. Your rate will depend on the condition of your carpet, whether you want to treat any pet stains or odors, and whether you want to use a carpet protector.
Contact the Pros at Pro Steamer Cleaning and Restoration to Get Started
Your carpet is an essential part of your home, which is why taking care of it is so important. If you are ready to move forward with professional cleaning services, contact the pros at Pro Steamer Cleaning and Restoration in Roswell, NM. We have multiple 
carpet treatment packages 
available to fit your needs and your budget. Call us today at 575-623-0993 or visit us on our website to get started.