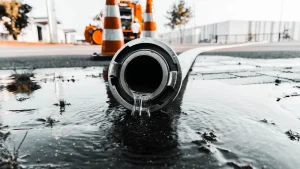 A water leak can wreak havoc on your home. Whether it's the result of a burst water pipe or natural disaster, what makes water damage so dangerous is the fact that it can cause mold. Mold can develop in as little as 24 hours after water damage occurs. That's why water extraction is so important. Here are a few of the most commonly asked questions about this process, and why hiring
 water extraction Roswell
 professionals is key to your home's (and health's) integrity.
What is Water Extraction?
Water extraction is the process of removing excess water from your property after a leak or natural disaster. In most cases, the pros will need to remove water from the grounds of the home or business property. This is done with various tools, such as vacuums and commercial pumps. The sooner water is extracted from your home, the better. As mentioned earlier, water that is left unattended can quickly start growing mold.
The Water Extraction Process
The first step in the water extraction process is to locate the source of the water. Once the source of the leak has been identified, the team will determine whether or not there are any safety hazards such as electrical sockets they need to work around. Whether or not there are sources of electricity will determine the kind of plan the water extraction team will need to implement. After this, the team will use thermal imaging and moisture meters to determine the extent of the damage. A moisture meter is used to locate moisture in hard-to-reach areas of your home, so the pros can clean everything, not just the surface-level damage. Next, the pros will use either a pump or vacuum to remove the excess water from the floor or carpet. During this step, the team will also use a cleaning solution to disinfect and sanitize the affected area; This is because water damage can often result in a musky smell, as well as bacteria. This is usually done by using an air scrubber, which cleans the air and removes bad odors and other pollutants. Once all of these steps are complete, the team will then use a heavy-duty dehumidifier to soak up any excess moisture.
Call in the Professionals at Pro Steamer Cleaning and Restoration Today
Water damage is an emergency that needs to be resolved as soon as possible. Any delay in treatment can cause severe damage to your furniture, carpets, and floors. It can also trigger allergies and affect those living with asthma if mold develops. If you experience any flooding as a result of a natural disaster or unexpected pipe burst, don't delay in seeking help. The 
water extraction
 Roswell professionals at Pro Steamer Cleaning and Restoration have the tools and experience to get your home back to tip-top shape. Give us a call at 575-623-0993 or visit us on the web to schedule an appointment.