Furniture can make a room come together. The right couch can match perfect with a recliner that makes the drapes "pop" and it comes to make the room look cozy and homey. It's important to take good care of these special items and keeping them clean has many benefits. Here are 
7 Tips to Refresh Your Upholstery 
to keep it clean, comfy, and lasting longer.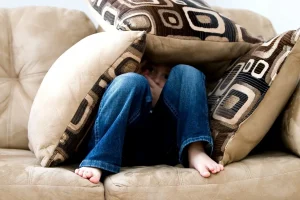 1.) Keep a Cleaning Schedule
We dust and clean our windows fairly regularly, right? Well, add in your couches and chairs and drapes. Every 10-20 days, fluff and air out your cushions by hitting them together. Try rotating your seat cushions to reduce wear and tears on the same spot.  Dust the wood with an 
all-natural wood polish
 from your own dusting mixture recipe.
2.) Vacuum Regularly
We vacuum to keep our carpets fresh and to get those cobwebs out of the corners once in a while. When you have that vacuum cleaner out, why not use it for all the areas in your home. Vacuum your upholstery regularly, just like dusting and fluffing. Every other week or so should do the trick. It keeps dirt from getting into the fibers and wearing them away, causing each fiber to weaken.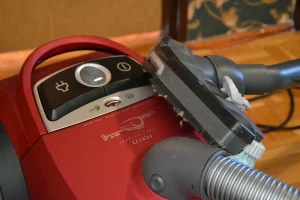 3.) Get Rid of Odors
Our pets, our bags, our coats, our bodies; all these things carry and odor. These odors can get stuck inside your upholstery and drapes. This gives a room a musty, lingering stench that is hard to target. When you vacuum, sprinkle some baking soda on your upholstery and let it sit for 15 minutes. After the baking soda captures the odors, vacuum up the rest and the must is gone. Also, use some 
all natural air fresheners
 to keep your upholstery fresh.
4.) Get the Spots
Things will spill, mud will be tracked in, and fur balls will fly. It is impossible to keep your upholstery safe from any mishap so it's important to tackle the misfortune quickly. Furniture and drapes, for the most part, are spot clean only. This means not to use large amounts of products on the material. A simple mixture is 1 cup water with 1/3 cup dish soap. Whisk it into a foam, apply it to the stain, let it sit, and then blot it off with a damp cloth. A professional, however, is your best bet to get those stains out. 
Pro Steamer techs are trained for just these occasions. 
5.) Fix 'Er Up
We want our furniture to have a long life, hence the reason for these tips. One of those tips is to be sure you repair any small damages to your upholstery. A small snag can turn into a huge tear that exposes soft and vulnerable spots of the furniture. If the base is damaged, then it's likely your whole piece is ruined. Grab some DIY kits at the store or
 call a pro
, either way, be sure you are paying mind to the issue.
6.) Give Us a C
all Calling a professional is the smartest tip I can give you for your upholstery. We don't know about the best ways to clean our upholstery or drapes or rugs, but 
the techs at Pro Steamer do
. They can tackle small stains to large smoke damage that may have occurred. They help with water damage restorations and help to prevent any further damage to your floors and upholstery.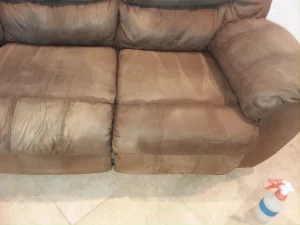 7.) Keep it Looking Sharp
When you 
call Pro Steamer
, they're going to give you upholstery the best cleaning possible. And with that, they can offer to protect your upholstery too. This doesn't mean a big plastic cover over all your couches and chairs. No, they can offer a soil blocker that helps to repel liquids and dirt from getting into the fibers of the material. It will keep your furniture looking snazzy and it will lengthen the life of your upholstery. Your furniture, drapes, rugs and carpet are the core parts of any room in your home. They are also always being sat on and walked on and pulled on. It makes sense they would get dirty, but they don't have to get filthy. Keeping your upholstery clean regularly and having 
Pro Steamer come and clean 
your carpets and upholstery will keep your home healthy. And a healthy home is a happy home.