We invest time, money, and love into our homes and we aim to protect them. There are, unfortunately, incidents that happen that can destroy or greatly damage your home. 
Water damage
 is one of the more destructive types of damage to a house. Besides natural disasters, it is possible to prevent the causes of water emergency issues and save you and your home from unwanted problems. Water damage can come from leaky faucets to busted pipes. One cause, a leading cause, is a faulty washing machine. They are hefty appliances for hefty jobs and they use hefty amounts of water to do the work. So, when a washer breaks, water is spewed out in vast amounts at a fast speed. This lead to serious 
water damage
 that is costly, time consuming, and detrimental to your home. Luckily, there are just a few tips to ensure you washing machine stays in line and runs smoothly. These 8 Tips to Prevent Water Damage from Your Washing Machine can save you headaches.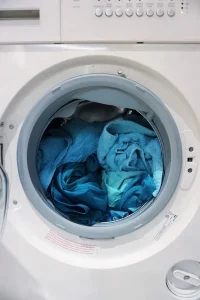 Keep it Simple
A family produces a lot of laundry, from clothing to towels to linen to teddy bears. It's easy to want to get all the loads over and done with quickly. But, don't overload your washer, fight the urge to stuff it as full as you can. You appliance came with directions and instructions as to how to care for and use your machine. Follow them to ensure you are getting the best use out of your machine and in turn it lengthens the life of the appliance.
Keep it Appropriate
Distribute the clothes evenly, with like materials and sizes, only fill it ¾ of the way and don't stuff the laundry tightly, let it remain loose. Don't use overly concentrated soaps and detergents that will cause the washer to bubble over. Use the proper amount and read which kinds are best for your machine (yes, your washing machine is picky too).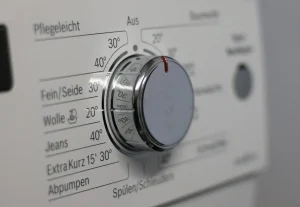 Keep an Eye
There are devices to help detect any leaks around your appliances. Install a water leak detector near your washer. It will send you a notice and an alert if it senses any kind of issue. The machines valves, pumps, or hose can easily start leaking without you knowing it. This device helps prevent slow water damage and can catch the problem before it turns into a huge problem.
Keep it Maintained
Use preventative measures with the hoses on your machine. Check for cracks, damages, bubbles and poor connections. Check the drain hose for damage and test that it's correctly and tightly connected into the main drain. It should stay connected and not come free when the washer spins or drains.  If you find damages and worn hoses, don't skimp on the replacements. Get hoses with new plastic tubing and stainless steel coverings to keep them in tact longer and functioning properly.
Keep it Clear
If you have had your machine for a while and haven't seen any damages to the hoses, don't assume they are still as strong as the day you bought them. It's important to replace your washing machine's hoses every few years (3-5). Corrosives can weaken the integrity of your hoses and thus lead to busted hoses and massive amounts of water to spew forth. Having the hoses kinked up behind the washer can cause damage and weaken the hoses as well. Position your washing machine at least 4 inches from the wall to allow the water to run freely through the holes and keep from bends and crimps.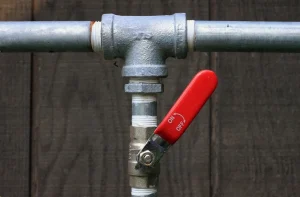 Keep it Safe
Finally, for those times you will be away for an extended amount of time, be sure you plan ahead. Keep the supply valves off when your machine isn't be used. When you are planning a trip anywhere and no one will be home, turn off the supply valves so that if a deteriorated hose breaks, you won't come home to a lake of grey water collected in your laundry room or basement or your whole house. Preventing the water damage from your washing machine is possible. But, be prepared in the case of a water emergency. Have a 
plan of action
 and be sure you have the number for Pro Steamers available. With water also comes
 mold
, so ask the techs at 
Pro Steamer 
to check out the area for the possibility of spores. Your home is a part of your family and you want to take care of it, so call the professionals when you have water damage.