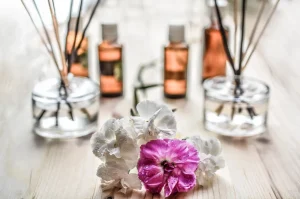 Spring brings on the wind that brings on summer, but the wind brings on the dust too. Dust can get everywhere and can cause allergies and just pure frustration. You dust all your wood furniture and spray all your air fresheners to mimic the fresh spring scent you desire. Then, before you know it, your furniture is covered in dust and your house smelling musty in a nanosecond. Here are 6 tips to keep your house fresh this spring and how 
Pro Steamer
 can help.
1. Use Stove Simmer
The smell of the winter dust that settles in your home can be hard to get rid of. There is an easy way to get the smell of the season into your home without a bunch of chemical filled sprays. It is a great little tip called a stove simmer. Just cut up some citrus fruits like lemon, lime, or grapefruit (really any fruit that you like), flowers, mint leaves or essential oils. Whatever you decide, toss it in a pot of water bring to a soft boil and then turn down very low and allow the aroma to waft through your home. Use different scents and fruits to create a combination you love.
2. Change Bedding and Clean Closets
Dust is caused by outdoor and indoor culprits. We bring a lot of dust in with us on our clothing and shoes. We are also responsible for a large amount of dust from our skin that flakes off daily. Changing our bedding atleast once a week can help to reduce the dust from your linen and from dead skin that can collect. Our closets are closed up and rarely have a chance to be aired out, so dust easily collects on clothing and shoes. A couple times a month, clean out your closets and vacuum and dust the entire closet and shelves. You'll be surprised where those dust bunnies like to hide.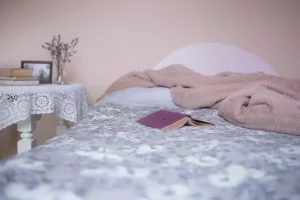 3. Clean Top to Bottom
This one speaks for itself. When you are dusting and cleaning your house, start from the top; ceiling, fans, curtain rods, shelves. Then work toward the middle; tables, chairs, window sills. Then the bottom; corners, edges, tile, and carpets. Working your way down collects the dust at the bottom instead of just moving it around that eliminates the entire purpose of dusting.
4. Clean Cushions and Upholstery
Furniture collects dust just like the rest of your house but we sometimes don't notice it around our home. Upholstery and cushions collect tons of dust and we aren't able to really see how much. Having your cushions and upholstery and drapes professionally cleaned can help to eliminate the musty, stagnant odors that get trapped in those parts of the furniture. Pro Steamer offers specialty upholstery cleaning that will get your home fresher and healthier by reducing allergens and dust that can aggravate any sinuses.
5. Dust Furniture Surfaces
Furniture dusting sprays help to keep dust form collecting on your finished wooden surfaces. However, many of these sprays have a lot of chemical ingredients. Considering how many of our loved ones touch those surfaces, it is healthier to find a safer alternative. Using a homemade, natural wood furniture spray can be just as effective as the store bought and are exponentially safer and cheaper. Here is an easy recipe to make your own furniture spray that smells great and works wonders.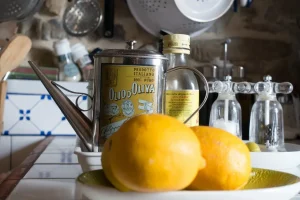 EASY LEMONY DUST-FREE SPRAY
a) 10-15 drops of lemon essential oil (you can use other oils for different scents) b) 2 Tablespoons lemon juice (or white distilled vinegar if you don't like lemon) c) 3-5 drops of olive oil (or 1-2 drops wax jojoba oil)
 In a small spray bottle, pour ingredients and shake well.
Spritz small amounts on a dusting cloth or directly to furniture
 Wipe and polish
**
Tip
: be sure to shake the liquid before each use** **
Bonus
** Cut the pocket from an old flannel pajama top and use it as a mitt duster! Or make a duster by wrapping a flannel/micro fiber/cotton cloth around a spatula and secure it with rubber bands for hard to reach spaces.
6. Make Your Own Air Freshener Spray
Speaking of all natural recipes, let us talk about air fresheners. There are tons of different kinds, scents, consistencies, purposes, etc. Problem is, they have too many chemicals and don't last. Here is an easy recipe to make your own air freshener spray that will last, is inexpensive and is simple to prepare. Just gather your ingredients and start creating.
QUICKY WISPY SPRITZY
a) ¾ cup water (tap, distilled, spring, just plain ol' water works) b) 2 Tablespoons pure vanilla extract (or rubbing alcohol)                                        c) 1-3 drops of essential oil (your choice: lemon, lavender, grapefruit, eucalyptus, peppermint, the list goes on and on. 
Just mix all the ingredients in a small spray bottle and use around the house when you need a refreshing boost of scents.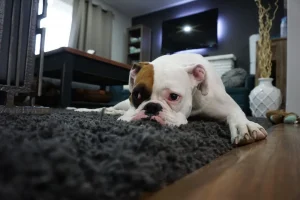 7. Clean You Carpets and Air Ducts
Dust comes from the outdoors on our clothes and shoes. That gets into your carpets and increases the amount of dust in your home. Your carpet is your home's best filter, and just like any other filter, when it is full it does not function properly. It's important to clean your carpets regularly by a professional. 
Pro Steamer technicians
 are certified by the IICRC and practice all the best procedures and techniques available. Also, with warmer weather upon us, we are switching from the furnace to the AC. That means all the dust that is built up in your air ducts is coming straight into your house. 
Pro Steamer
 offers specialty 
air duct cleaning
 for your home to improve air quality and reduce the dust in your home. Dust and allergens may be a fact of life, but they can be controlled and greatly reduced in your home. With an almost dusted furniture, fresh linen, clean carpets, and clear air ducts, the air quality will be better and the scent of summer will start to sneak in. With these tips, homemade spray recipes, and calling 
Pro Steamer
 to clean your carpets and air ducts, your home will smell and look like summer. Keep it fresh and keep it clean for you and your family and make your home a healthy home.