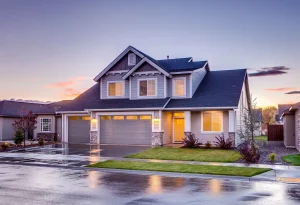 Fire is a powerful element in our world. From the sun all the way to a tiny birthday candle, fire can be beautiful. But, when we forget to respect the useful and powerful qualities of fire, we are shown its destructive nature. House fires are a leading cause of burn injury and respiratory injury in the United States. 
Here are 6 causes of house fires and tips to prevent them
.
1.) Cooking
Cooking on a propane or electric stove is convenient, but it is to be used with caution. Ranges heat to extreme temperatures, and though cookware is designed to withstand high heat, they are not fireproof. Allowing something to dry out or burn in the pan can cause it to catch fire. Cooking oil can lead to fire easily if left unattended. It can splatter on to countertops, towels, or clothing. Always pay attention when you're cooking, never allow children to cook without supervision, and if oil does catch fire, do not sling it or put water on it. Turn off the heat, cover with a metal lid, or use salt or baking soda to smother the flame.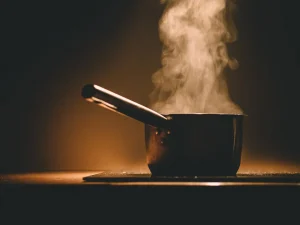 2.) Heating
Heating units and wood burning stoves are great to have during cold weather. Electric heaters need to be monitored when in use and kept away from flammable materials like curtains, upholstery and clothing. Don't drape clothing over heaters and keep 2 to 3 feet away from flammable objects and don't leave running while you are asleep or gone. If you have a furnace, be sure that it is functioning properly and that the air ducts are clear. 
Pro Steamer 
offers air duct cleaning that will remove built up particles that can be a fire hazard to your furnace. If using a wood stove, never leave open or unattended and be sure your flume and chimney are clear.
3.) Smoking
Smoking isn't only a hazard to your body directly, it can be a huge health hazard for your whole family. Smoking indoors is considered to be responsible for over half of accidental house fires. If you or someone smokes in the house, keep your cigarette/cigar monitored constantly. Never smoke in your bedroom and definitely not while lying down. Always extinguish your cigarette completely as the embers can burn for a long period of time. Use deep ash trays and keep away from drapes or other flammable items. If you use a match to light up, run the match under water and do the same for the cigarette butts.
4.) Electrical
We use electricity for practically every part of our homes. The television, computer, refrigerator, all the way to the toaster run on electricity. Since electricity is so commonplace, misuse of it is a leading cause in house fires. It is important to ensure that all of your electrical equipment is in proper working order and all your cords, outlets, adaptors, etc. are undamaged. Outlets should never be overloaded with appliances that are being used simultaneously; overuse of electricity in one outlet causes excessive heat and potential fire. Be sure to you read the warning labels and product use literature with your electrical appliances, surge protectors and plugs.
5.) Candles
The dim glow of lit candles is nostalgic and calming. Birthday candles are time for celebration. Candles are a great addition to a romantic meal. Using them incorrectly and carelessly, however, leads to disaster. When lit candles are in use, never leave them unattended. Always extinguish them fully when you leave a room and keep them out of reach of children and pets. When burning candles, keep them in a deep, sturdy holder to prevent them from being knocked over. Use them in distance of 1-2 feet from flammable items like books, curtains, or clothing.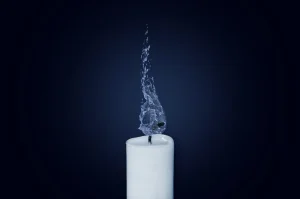 6.) Children
We can include pets with this category since they both can be a danger to themselves. Children don't have a reasonable notion as to the power of fire, they only relate it to birthday candles and campfires that are easily contained. Keep children away from stoves, heaters, candles, and make sure any lighters or matches are put away in a safe place. Teach your kids about smoke alarms and stop, drop, and roll. Smoke inhalation is a deadly effect of fires and it's important your children know about smoke detectors and the exit routes of your home and their school, churches, etc. It is never too early to make them preventative and cautious about fire. House fires can be detrimental to your family's safety and home. It is important to take measures to prevent a house fire from tearing apart your life. The initial damage is obvious, but the smoke and water damage left after even the smallest fire can be destructive.  It takes a professional, like 
Pro Steamer
, to help restore your home and the damage from smoke and water. They are 
trained and certified
 to help get your home back to normal. Thankfully these fires can be prevented altogether with these attentions and reminders that the whole family can follow.