Don't you wish you could wave a magic wand and all those messes, all the dust bunnies, all the dirty laundry would just disappear? Wouldn't is be great if you had the power to make it cleaner? Well, that may be a fairy tale, but cleaning the house doesn't have to be a horror story. Simple tips and hacks make life so much easier, here are 
7 super suave cleaning tipsto cleaning your home.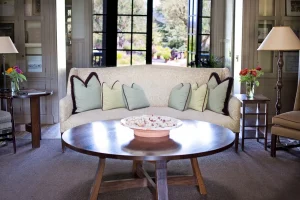 Lemony Fresh
Lemons scream summer. Lemonade… lemon iced tea… lemon cake… lemon spritzers…. Lemon can freshen up your kitchen too. The garbage disposal collects a lot of gunk that can start to smell and that smell lingers. The solution is easy; rinse your garbage disposal with diluted bleach water, and toss a quartered lemon into your garbage disposal. Turn that puppy on and let the fresh scent of lemon fill the space, and the acid kill some bacteria.
You can also clean your cutting boards with a halved lemon. It won't harm the wood and it helps to sanitize the surfaces. Another clever citrus catchall is to use half a grapefruit, salted, to clean your bathtub. It scrubs and disinfects at the same time leaving a tart scent behind.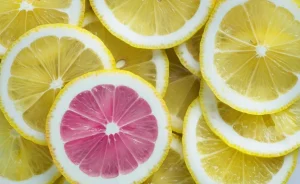 That wet and warm space is a prime place for mold to grow. It gets into your sealant and into your walls. Once that gets into your home you'll have to call Pro Steamer to evaluate and treat the situation within the flooring, walls, and ceiling.
Vinegar Vitals
We all know that vinegar is a great cleaning agent. It's an ingredient in a number of cleaning products, but those products can be harmful. Here are a couple ways to use vinegar that won't harm your family or offend your nose.
If you have dried up food, coffee, or whatever exploded last in the microwave stuck on the inside, vinegar can save the day. Just put a microwave safe bowl with 1 tablespoon vinegar and 1 cup water. Heat on high for 4-6 minutes and let stand for just a bit. After it's cool enough to wipe down, all that stuck on stuff will wipe right off.
Coffee, the liquid lifeline for majority of us. We use our coffeemaker every day so we don't think to clean it. But with the moisture and heat always present, bacteria grows rapidly. To remedy this, run 1 cup of vinegar through your cleaning cycle on your coffee maker. After, run another cycle with water to rinse out the smell. Viola, your coffee with taste fresher and maker run smoother.
Ammonia Answers
Home fires are, unfortunately, a common risk for every home. I read somewhere that about 41% of house fires started from the kitchen and many of those were from the burners on the range. Charred food and dried on stuff can catch fire and easily get out of control. Leaving destruction and smoke damage. Clean your burners regularly. Soak them in a 50/50 mix of water and ammonia for 4-6 hours and using a coarse scrubber, clean off the old food particles and charring. They look brighter, your food will cook more evening and your home will be safer.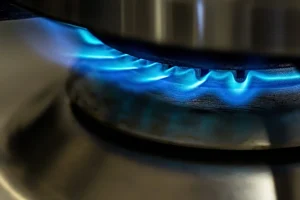 Another great scrubbing cleaner is a dryer sheet. What?? Yes, a dryer sheet. Soak any pans or baking sheet in some hot soapy water for a few hours and then wipe them clean with a new dryer sheet. It cleans them right up and helps to buff them and look brand new.
Wax on Wax off
After you've gotten your garbage disposal clean and all your sinks, it's time to buff them to a beautiful shine. You don't have to use any cleaners for this either. Just grab some wax paper, the same kind you bake with. After your faucet, knobs, and sprayers are clean and dry, just rub them all with wax paper to get rid of those water spots and tiny scratches.
If your vents above your stove or to the AC are getting dusty, don't worry about wiping them down every day. Just use a little bit of turtle wax and wipe a light layer over your vents. This helps to minimize dust collection and reduce allergens in the air.
If you have certain item that don't dust well, like a porous surface, using a lint roller can help to catch the little dust and fluffs that a dry cloth only stirs up.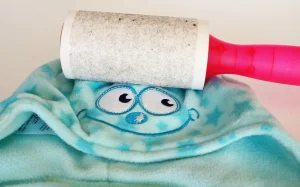 Along with cleaning your vents, another way to reduce the dust and allergens in the air is to have your carpets cleaned and your air ducts cleared. Pro Steamer technicians are trained and able to take care of all your air ducts, carpets, upholstery, tile, and rugs. Keeping them clean regularly keep your home healthier.
Keeping your home healthy doesn't have to be a nightmare and it doesn't have to take up your whole summer. By preventative cleaning, you save yourself a lot of hard work in the long run. Get your kids involved, too. Clean kitchen, drains, vents, carpets, and upholstery makes for a healthier home. Pro Steamer is dedicated to helping you make YOUR home a healthy home and their carpet cleaning services are thorough, professional, and friendly.