With the weather as beautiful as it is and the warmth sticking around, it's a perfect time for a project. Touch up that paint job on your house. Or maybe you own a business and your location and vehicles need brightening up.Pressure washing is a great way to add curbside appeal to your property, but it is important to know the high risks of doing it yourself. You need real pressure washing services. Calling a professional is the first thing you should do because here are 
5 dangers of DIY pressure washing.
1.) Injury
The first thing to consider if your safety and those around you. People can easily misjudge the true power that is in a pressure washing unit. It can be 50 times more powerful than your heavy duty garden hose. Some pressure washing units can strip paint, so it could definitely lacerate bare skin and even cut through heavy duty materials or work boots. A trained professional like the techs at Pro Steamer understand the power inside these units and know how to control them and can avoid injury.
2.) Shock
Water and electricity. They can be a dangerous combination, but pressure washing done by professionals at Pro Steamer, control the environment to get the benefit without the risk. Long electric cords can kink and crack, exposing live wires. If water gets to these wires, a strong shock occur those using the unit and those within the danger zone. Using a ground source can reduce this risk, but the best preventative is hiring techs at Pro Steamer.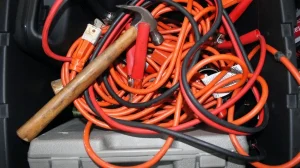 3.) Surface Damage
Like we read before, pressure washing can strip paint and can carve into other surfaces to remove the upper layers. This is extremely beneficial when a new paint job is going to be applied, you want to redo a sealant, or whatever the case may be. Professionals know how to use the power to gently scrape away the unwanted layers. Novices, however, again underestimate the "umph" behind that nozzle and can cause serious and permanent damage to outer surfaces. The pressure can be so strong that it can get under siding, into insulation, and even disrupt your electrical wiring within in the walls.
4.) Windows & Shingles
If you are washing your home or building to get the windows and shingles clean, using a pressure washer can be very effective. However, older windows and shingle are susceptible to damage if you not looked at and evaluated. Pro Steamer techs can examine your building or house and evaluate the weak spots and how to treat vulnerable spots on the exterior. With their skills, a clean home or building can be done efficiently and effectively.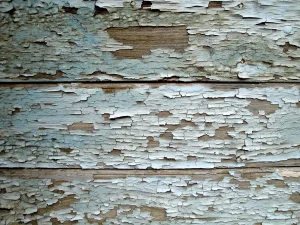 5.) Chemicals
Just like any heavy duty cleaning technique, chemicals are often used in power washing. It is easy to assume that contact with the chemicals can be avoided just by wearing long sleeves and goggles. No, some of these chemicals can cause serious health hazards and bacterial infections if introduced to open wounds, or cuts and then the blood stream. Proper personal protective equipment is necessary to keep chemicals from causing harm. It's important to hire a professional because they use the required equipment to keep them safe. Cleaning out the gutters, clearing off that old coat of paint, washing the side walk, making an artistic expression on the ground; pressure washing has a plethora of uses and benefits. Though it may seem like an easy skill to master, it is important to hire a professional to take care of your washing needs. Pro Steamer has the know how, training, and equipment to take care of any pressure washing job you have. Keep yourself safe and your home beautiful and let the pros do the work.