Summer is still in session, but fall is just around the corner. It's time to get in your last big BBQ success and go out with a bang. Hosting a successful BBQ is simple, right? Good food, grill recipes, good friends, good atmosphere and you have a great occasion. Well, as easy as it sounds there's tricks to making it better. Here are 5 easy tips for a BBQ bash and more BBQ ideas.
1.) Patio Table Set UP
Whether you are using paper plates or dinnerware, having all the appropriate supplies is a must. Instead of having napkins flying and silverware disappearing, keep all your items in a plastic cubby with compartments. Straws, forks, napkins, even your salt and peppers shakers can be stored in the caddy and everyone can grab what they need with no fuss. Also, make sure the uphosltery on your patio furniture has been cleaned after sitting out. The professionals at Pro Steamer get the deep down dirt particles out. They clean your upholstery quickly so it'll be ready in time for your soiree.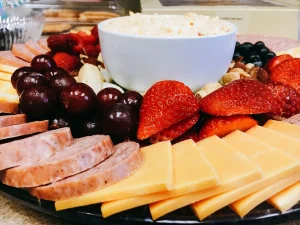 2.) Preparation is Key
The central focus of every BBQ is the food, so be prepared for your upcoming meal. Make your side dishes, like potato salad, ahead of time so you have room for the big stuff. Make some stuffed olives with feta cheese and oregano, or make fruit skewers for the kids. Also, prepare your meat the night before by marinating it in soy sauce, Italian dressing, garlic, and brown sugar or form your hamburger patties with finely chopped mushrooms mixed in for a flavorful change.
3.) Keep it Social
BBQs bring people together and encourages interaction. Why not centralize it around the grill? I mean, that's why everyone is there initially. Heat up the grill and keep chairs and the music close to the grill. Have refreshments and appetizers like lemonade and a cheese plate nearby because those aromas from the grill will ignite the surrounding appetites. Mix up the choice of entrée, also. Grilled chicken breast with lemon zest and grilled zucchini, tomato, onion and sausage kebobs are a great alternative.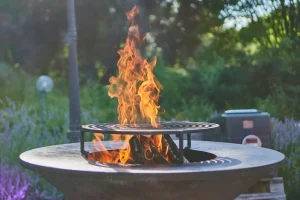 4.) Plenty of Leg Room
Even if you have a small backyard, you can manage a good crowd with the right set up. All your patio furniture, walkways, concrete and house could use a good wash. A pressure washer is a good tool to use on these things, but doing it yourself could be disastrous. It is important to call the professionals at Pro Steamer. They are trained as to what exteriors can or cannot be cleaned using a power washer. They are quick, efficient, and careful with all your surfaces. Keep the walkways and standing area clear of debris like dirt or leaves and clean off any old stains or spills.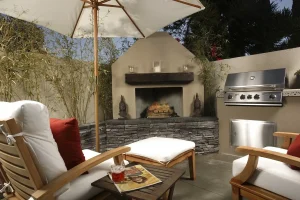 5.) Save the Moment
Everyone wants to rememeber a pleasant evening and joyful experience. After your successful BBQ, be sure to commemorate the occasion with pictures and videos. Take pictures with each guest and promise to send them a copy. Ask everyone to leave a video message and with those you can create a small video to send along to all your guests as well. If it's a good time, it is a great memory! Just a few simple tips, but hopefully some of them hold value. Enjoy the last parts of your summer and take advantage of the warmth before it's too late. And don't forget, Pro Steamer can help clean up that carpet after the traffic from your party or any mishaps or spills that happened. Pro Steamer can make your home a healthy home from the inside out.