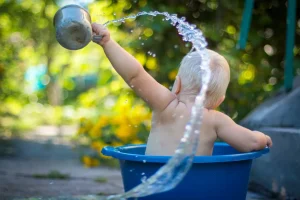 Water. We need it. We drink it. We wash in it and with it. We play in it. We use water every day for countless reasons and we use a lot of it. It is important that we save this precious resource. An average household uses 400 gallons of water a day! That means each person in our home can help to reduce that number. 
Here are 8 fun ways to get your kids to save water.
 They will be helping out and they won't even know it.
1.) Dishes
With breakfast, lunch, and dinner, stacks of dishes can grow quickly. A dishwasher uses less water, but washing by hand can save also. Instead of letting the tap run while you wash or rinse, fill up a wash basin and a rinse basin. Get your kids involved and start a production posse and designate each a title and job. Put "Captain Clean" in charge of washing, "Ranger Rinse" next in line, and "Deputy Dry" to finish off the process.
2.) Drinking Water
It's getting warmer and we have to stay hydrated. But just as meals make dishes pile up, so does drinking all that water. To cut down on washing, allow each kid pick their favorite cup and let them paint a picture. or write their name on it. You can use sturdy inexpensive disposable plastic cups to save your glassware. This will be their water cup for the week and they can wash it or throw it away and make a new one.
3.) Showers
Babies that require a bath aren't using but an inch or so of water, they aren't the issue. Regular baths can use 70 gallons of water each time. A 5 minute shower can save thousands of gallons annually. Tell your kids there is a competition for the shower. Whoever comes closest to 5 minutes while still washing all the necessary parts wins a prize (ice cream cone, their choice movie night, etc). Time them to measure how long they spend in the shower. Do it multiple times so they get used to that short interval in the shower while still getting themselves clean.
4.) Brushing & Washing
Getting your kids to brush their teeth and wash their hands can be a hassle in itself. Now you want them to turn off the water while they are brushing and washing, too? This is not impossible. When they start brushing/washing, have them turn off the faucet and start tapping or humming a familiar beat (brushing) or sing a fun song (washing) for about 45-90 seconds long. While they sing, hum or tap, the water is off and they'll be brushing and washing for the optimal amount of time. Frere Jacques or Itsy Bitsy Spider work well if you repeat them 3 times.
5.) Outdoors
Summer is almost here and that means everyone is going to be outdoors playing. Water is a center focus for the majority of kids outside. First, don't use toys that require a steady stream of water, instead stock up on water balloons or a small kiddy pool for their water gun ammo. It isn't hard to get kids to play in water and if you give them all the tools to save water, they won't have a problem conserving it either.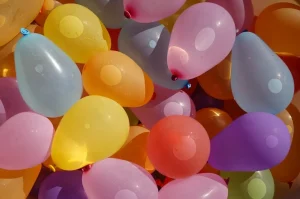 6.) Lawns & Yards
Watering the lawn is what keeps it plush, green, and barefoot-able. But watering a large lawn consumes massive amounts of water throughout the year. Plant shrubs, bushes, and trees native to your area in your yard to reduce the consumption of water from your grass. Get your kids excited by letting them pick the plant or shrub, dig a hole and plant it, give it a name, and take care of it after. It will teach them responsibility and reduce the water intake from your yard.
7.) Rain
Water doesn't just come from the taps. Look to the sky for a valuable source of water. Have your kids place buckets or coolers out when it is raining to collect fresh rain water that you can use for cooking, washing, even drinking if it is clean. Water that runs down the gutters and drains can also be collected and used to water those shrubs you just planted.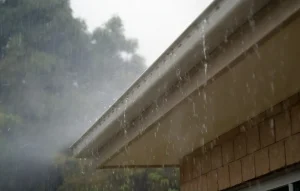 8.) Knobs & Pipes
Leaking faucets, showers, and drains cause a large amount of water loss and 
water damage
. Get your children to go through the whole house and make sure all the knobs are off. For every one they find that's loose, they put a red string on it and turn it off. The red string will remind them to turn it all the way off (Lefty loosey, righty tighty) and help you to find any faulty knobs. You can also give them a bit of food dye to drop in the tanks of all your commodes. If the color runs from the tank water to the bowl without flushing, there is a leak. Dripping faucets, inside and outside, and leaking pipes not only waste water, they can cause serious water damage. Monitor your water usage meter to see any odd fluctuations that could indicate a leak. If there is water damage it is important to call a professional to stop the source, assess the issue, and restore the damage caused by the leak. 
Pro Steamer
 is a full service 
Water Damage Restoration Company
 that can help when you have water damage to your home. Water is an essential element in our daily lives. We need it to live and we can use it for so many great things. Let's teach our kids at a yong age just how important it is and get them eco-minded early. Conserving water doesn't have to be a drag and these fun tips inform and make it fun to help out Mother Earth.