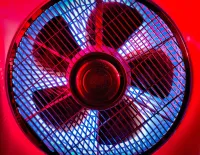 Got a humid basement giving you water-damage nightmares? It's a reasonable concern. Basements are a breeding ground for moisture-related issues. Mold and mildew, floor and ceiling damage, and ruined belongings are common issues that arise when a basement has chronic moisture issues. All of these problems are repairable by a 
water damage restoration
 specialist like Pro Steamer Cleaning and Restoration. Still, there are steps you can take to prevent water damage in the first place by keeping your basement dry and moisture-free.
Identify and Fix Indoor Causes of the Moisture
The first thought most people have when basements are humid is to invest in a dehumidifier. While dehumidifiers do reduce humidity, they are only a temporary option at best. Dehumidifiers do not remove the actual source of moisture. If a dehumidifier is not maintained or drained properly, they leak and can cause another source of 
water damage
 in the basement. To properly begin improving basement humidity, the origins of the excess water need identifying. Common indoor sources of excess humidity include:
Broken pipes, leaking showers and sinks, and uninsulated pipes contribute to moisture levels in a basement. Detecting and repairing broken pipes and leaks will reduce basement moisture.
Dryers generate heat that creates moist, dense air in the basement when the vent is uninsulated. Dryer vents need insulating to prevent the production of warm, humid air.
Humidifiers may keep a dry upstairs comfortable, but whole-house humidifiers contribute to basement humidity if improperly installed. Most basements do not need humidification.
Identify and Fix Outdoor Moisture Sources
Groundwater poses a severe risk to a home and is a common culprit of water damage. Downspouts, gutters, and outdoor drains 
should
 guide water away from the house and its foundation. If that is not the case, water will collect around the home and seep into basement walls, causing humidity. Proper drainage will prevent outdoor moisture invasion into the basement.
Opening basement windows during the summer or spring lets humid air into the basement that typically does not get adequately ventilated out of the home. Keep basement windows closed during hot, humid weather to prevent moisture problems.
Install a Sump Pump
Sump pumps remove excess groundwater from around the home. They keep basements from flooding during periods of high groundwater, such as during rainstorms or snowy weather. If groundwater is suspected of causing water damage or moisture issues, it's wise to have a professional water damage restoration specialist confirm that suspicion. Sump pumps are a worthwhile investment, but they require professional installation into a basement floor and usually need some retrofitting of the existing plumbing.
Exhaust and Circulate Air
Keeping the air fresh and flowing through the basement will reduce moisture issues. When warm air generated in the basement by the dryer, shower, or other source meets the cooler air of the basement, condensation forms. Over time, this condensation leads to water damage. The best way to prevent this build-up of moisture is to install exhaust fans in areas prone to creating moisture, such as bathrooms and basement kitchens. Additionally, opening air vents to allow the A/C and heater to circulate air through the basement helps reduce moisture issues, too.
For Help Managing and Preventing Water Damage, Call Pro Steamer Cleaning and Restoration
Since 1992, the expert team at Pro Steamer Cleaning and Restoration has provided our New Mexico community with customer-focused care. Our team uses only the latest technology and proven methods to manage and repair water damage. We're here for you 24/7 and are always ready to help get your home or business back on its feet after water damage. Give us a call today!