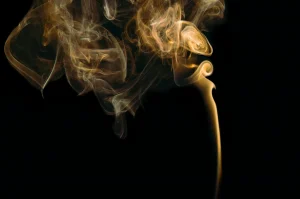 In the aftermath of a fire, it's not the ash or soot that is hardest to remove: it's the smoke. Smoke lingers indefinitely when not taken care of properly, and the longer it lingers, the more it can destroy inside your home. To preserve the integrity of your home and keep 
fire damage restoration
 costs relatively low, correctly treating smoke damage and its removal is of the essence. Be sure to do these three things during the restoration process so your home will be safe and smoke-free.
Why Is Residual Smoke and Smoke Damage So Dangerous?
Smoke damage
 and residual smoke from a fire contain hazardous ingredients. Chemicals from synthetic materials, plastic, and standard cleaning supplies mix to create a highly corrosive and lung-damaging concoction in the air. A fan and open windows won't remove this kind of damage, either. Smoke will permeate through layers of paint into the drywall and wood of walls or floors. It will invade every nook and cranny, and if not properly removed, cleaned, and sealed, it will continue to create a hazardous environment from its hiding places in the home.
Step 1: Remove
The removal of any materials damaged by smoke is the 
first and most crucial step
 to getting smoke damage permanently out of the home. Get a pair of sturdy neoprene gloves, an N95 mask, and goggles, then get ready to use some elbow grease. Simply painting over and vacuuming will not take care of the smoke. While walls and paint may hide the damage for a while, eventually, the smoke 
will
 permeate the home's air and continue to work its damage under the paint, carpet, and behind the walls. It's essential to immediately remove anything damaged by smoke that is unsalvageable
. 
If visible damage is apparent, assume it needs throwing out or a deep clean; this includes furniture, carpet, insulation, even appliances.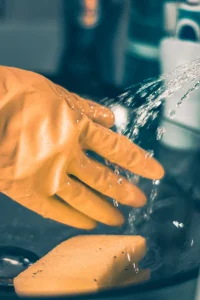 Step 2: Clean
After removing all damaged objects and materials, the deep cleaning starts. Professional restoration providers like the Pro Steamer Cleaning and Restoration team have the expertise to clean and permanently remove smoke residue from the air. The go-to tools for professional cleaning include more than just standard wet and dry sponges, vacuums, and gloves. Permanent smoke removal requires the use of thermal foggers and ozone treatments. Thermal foggers heat a deodorizing solution into a fog that penetrates any area smoke has reached while working in tandem with an ozone machine that generates oxygen molecules that attach themselves to the smoke odor molecules, changes their structure, and eliminates the odor as a result.
Step 3: Seal
To truly prevent a resurgence of the smoke smell and stop its corrosive spread, all structural surfaces (walls, ceilings, floors, etc.) damaged by the smoke must be sealed after a thorough cleaning and removed (as much as possible) from the remaining surfaces. Then, all surfaces need sealing using the appropriate sealer for the material. Sealers eliminate surface porosity, which prevents the smoke from spreading and furthering its corrosive effects, 
and 
prevents stains from seeping through any layers of paint placed over them. Sealers play an essential role in preventing and eliminating any remaining smoke odors. Once materials have been sealed and restored from the fire damage, everyday life can begin again, and you won't have to worry about smoke rearing its head in the future. Reach out to the smoke restoration experts at Pro Steamer Cleaning and Restoration for all your home restoration needs.