We all want an easy, inexpensive, healthy, and effective means of getting our daily chores completed. Everyone is going green, and why not? It's a way to get the clean you want and satisfy the criteria just named. One of the most popular cleaning agents we hear about is vinegar. Here are a few facts about vinegar you should know and
 4 Ways For a Healthy Home Using Vinegar.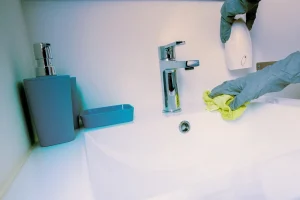 There are different types of vinegar, each used for different purposes. White distilled vinegar (the one we'll be using) creates acetic acid during the fermentation process. This acid helps to kill bacteria and mold, which can cause serious structure issues and health problems. (Call 
Pro Steamer
 (575) 623-0993 if you suspect you have mold so they can inspect the issue.) The acid can break down grime, food buildup and film left behind from soaps. Being such a versatile liquid, vinegar is found in many household items, as well as house hold cleaners, available at your local shopping stop. Grab your sponge, towels and your vinegar. Here are 
4 Ways For a Healthy Home Using Vinegar
1. Odors and Scents
There are tons of products out there that smell great and mask the lingering odors. But, you need something that will eliminate them. Cans of aerosol spray only hide the smells and can hurt the environment. Vinegar is removes odors from pets, bacteria, or what ever musty smell, thanks to the acetic acid that absorbs and eliminates the odor. Bathrooms, refrigerators, laundry rooms, and other smell surfaces and be cleaned to remove those stingy scents. Smoke from cigarettes or 
smoke damage
 can linger too. But don't you worry about the stench from the vinegar, it becomes odorless upon drying.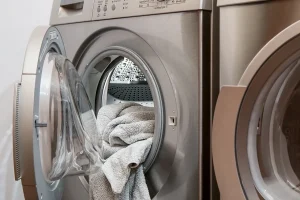 2. Bacteria and Mold
Vinegar is a disinfectant and is great for killing germs and bacteria. Toilet bowls, sink, showers, floors; all of these surfaces collect a lot of particles and grimy stuff. Soak your toilet bowl and tank with vingar and water over night to eliminate germs and smells. 
Calling Pro Steamer (575-623-0993) 
to clean your tile & grout in the bathroom, they will get it sparkling like new. But, if you need just a touch up on a small spot, vinegar can help to clean your grout and remove grime and scum from the tiles and sealing.
3. All-Purpose Surface Cleaner
We want clean surface areas predominantly. However, we also want our clean surfaces to look like they ARE clean. Vinegar disinfects and can then polish your different surfaces. It kills the germs and then breaks down dust and must and removes dirt particles. Kitchen counter tops collect food particles and 
different pollutants from all over.
 Vinegar sanitizes the surfaces and then finishes up the job by removing the spots that keep it from shining like new. Food particles in the kitchen, fridge, freezer, and cabinets can become stale and begin to linger. 
Mix 1 part water with 1 part vinegar
 in a spray bottle and use to touch up your dirty spots. Remember, though, that the acid in vinegar is corrosive and can damage electronics, screens and treated counters or floors.  Also, disinfect and freshen your clothes, towels, and linen with vinegar. 4. Stain
That same acetic acid is the responsible party that makes vinegar a great stain remover. The acidity of vinegars breaks down molecules that attach themselves to other particles and cause stains. Professionals like Pro Steamer can get any stain looking better. But you can do something first to minimize damage. Always blot up as much of the liquid that was spilled, sprayed, knocked over, etc. Get the spot as dry as possible. Then soak the stained area with vinegar and blot dry to remove the broken down particles from the material with the stain and wash if it is clothing or call 
Pro Steamer
. They can clean your carpet, upholstery, rugs, or drapes. They can get whatever stained surface looking tons better and without harming your home or family. We all want a beautiful, clean, healthy, safe, and great smelling home. Vinegar, on the surface, doesn't seem all that impressive. Bur, you put it to the test and it can work wonders for you and your cleaning duties. 
Calling Pro Steamer 
(575-623-0993)
 for regular cleaning of your carpet, tile, grout, rugs or whatever you need, extends the life of your home and what's in it. But, you can always do your part by keeping it clean and eco-friendly by using vinegar as a substitute for the chemical based brands. Happy smells, happy house, happy home, Healthy Home!