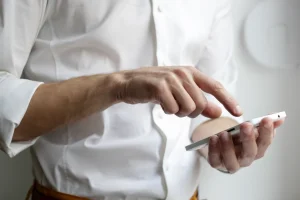 After a flood or burst pipe, water damage can become an issue in your home. One of the significant concerns afterward is dealing with potential mold and mildew growth. This can be  hazardous to your family's health. It is essential to call in a professional from 
Pro Steamer Cleaning and Restoration
 as soon as this damage has occurred; they have the right tools and equipment to handle this job and prevent mold growth in your home. Keep the following tips in mind when looking for this type of company to provide services for your home. At Pro Steamer, we make sure we check all the boxes for safety and reliability.
Trained and Certified Employees for Mold Damage Restoration 
When picking a mold remediation company, it is essential to know that its technicians or employees are trained and certified. The cleaning process involves extensive training to receive this type of certification. Make sure to review the company's website and even call the number listed to ensure that their team is certified through a mold remediation institute.
Perform The Air Test 
Performing an air test in your home is essential after flood or water damage. This test evaluates the air quality to make sure that there is no presence of mold. Most companies should do this if they are properly trained to tackle mold issues. If their website or initial discussion with you does not mention that an air test is performed, you should look elsewhere.
Type of Mold Tests 
It is also important to test for the types of mold that grow in your home. Black mold can be especially harmful to your health. It is critical to determine which kinds of mold are growing so that they can be adequately treated. When you're calling for an estimate, make sure that they mention the list of services that they perform during the mold remediation process.
Provide A Free Estimate 
Mold companies should be providing a free estimate for the first visit. When you're calling around for quotes, make sure that the company you choose provides a free estimate for the first visit to your home. The initial evaluation should be both no-cost and no-obligation.
Isolating The Affected Area 
It is important to ask the potential company you use to isolate the affected area when going in for mold remediation. This is essential so that the mold does not spread to other areas inside your home. You should also make sure that they wear proper protective equipment, like safety glasses, hazmat suits, shoe covers, and other gear to prevent mold from spreading.
Call Our Pros 
Give our professionals a call at 
Pro Steamer Cleaning and Restoration
. We are happy to take care of any mold issues that you may face. We can answer all of your questions on our website or over the phone.