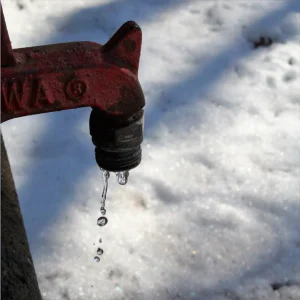 It's easy enough to put off certain household repairs, especially if you're busy with work or trying to save money. But some repairs require immediate attention, and one such issue is water damage. 
Water damage
, left unchecked, can cause numerous issues for your house beyond just a wet spot on the wall or a slightly flooded basement. The common issues spring to mind, such as mold, structural damage, and health concerns, but here are some additional reasons you shouldn't ignore water damage in your home.
High Water Bill
If your water damage is caused by a leak, you are unintentionally running your water bill up each month. Having a leak is no better than leaving a faucet running all day and all night, and the bigger the leak, the higher the water bill. If you notice a wet spot in your ceiling or wall, you must get it checked out as soon as possible, especially if you notice your water bill for that month is higher than usual. You may have to spend a chunk of change to get the pipe fixed, but you'll save on your water bill payments in the long run.
Possible Electrical Damage
Water and electricity do not mix. If you have water damage in your home, you have the setting for electrical problems to follow. Pipes and electrical wiring are all run through your walls, and in some areas of the house, they can be closer together than you'd think. If the pipe is leaking onto the electrical wire, it can cause all sorts of problems. Not only will the electrics in your house stop functioning properly, but you are also at risk of injury whenever you try to use them. So, fixing water damage as soon as you find it is critical to stay safe.
Increased Repair Bills Later in the Future
It may seem like a hassle fixing water damage, and you may feel like putting it off if it's not that noticeable or in a part of the house you don't use often. However, leaving water damage in your home can cause worse problems down the line, increasing both the time it takes to repair your home and the amount it will cost to fix everything. It's much better to spend a day and a few dollars now to save a week and hundreds of dollars in the future. Plus, you'll have the peace of mind of knowing your home is safe and leak-free once it's taken care of. Making repairs to your home costs time, money, and stress. But if you keep ahead of the problems and fix damages as you find them, you'll be in a better position moving forward. Thankfully, you don't have to solve all your problems alone. If you see 
damage caused by water
 in your Roswell or Artesia, NM home, call Pro Steamer Cleaning and Restoration at (575) 623-0993. Our team of certified technicians is ready to help get your home back to normal.