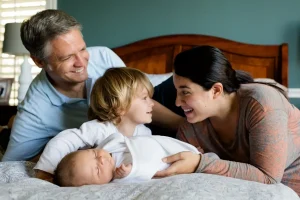 While people wouldn't dream of sleeping on dirty sheets, few ever think about cleaning their mattresses. However, considering the following facts it makes sense to hire a professional company for mattress cleaning:
A typical mattress is home to around 2,000,000,000 dust mites
Reports show the average person can sweat between 1-2 liters of water every night
People shed nearly a gram of skin every night
Mattresses collect fungal spores and bacteria from the home environment
Mattress Cleaning and Sleeping Air Quality
While we sleep, our mattresses collect contaminants. Our bodies produce dead skin, sweat, and oil every night. Add to that dust mites, fungal spores, and bacteria being drawn to a mattress's surface and the case for mattress cleaning is clear. After all, we spend an average of eight hours a night in full contact with our mattresses, breathing in everything that is hiding there. And when we turn in at night, we stir up dust particles in the mattress, releasing them into the air. The dust particles negatively impact the air quality in bedrooms. As a result, we may experience sneezing, congestion, eye irritation, and poor sleep quality.
Mattress cleaning
 by a professional company like Pro Steamer removes these contaminants. The steam cleaning process we use also sanitizes it. It provides peace of mind to know you are sleeping on a truly clean mattress.
How Mattress Cleaning Helps Allergy Sufferers
Allergens in mattresses affect breathing quality for some family members. Dust mites and pet dander are common allergy triggers that accumulate in mattresses. Even in those homes that forbid pets to sleep on family beds, their dander is in the air and drawn to mattresses. Also, a study from the National Institutes of Health found that 46% of homes had bedding with enough dust mite allergens to cause allergies. Of these homes, 24% had levels that were five times greater than the threshold to cause allergic reactions. Regular washing of bedding and an anti-dust mite mattress cover is one way to keep allergy problems at bay. However, it's still suggested that mattresses be professionally cleaned as a part of an allergy management plan. Professional mattress cleaning removes allergy triggers that can lead to asthma attacks, eczema, and sinus problems. Sleep quality is improved when allergy sufferers aren't disturbed by sneezing, runny noses, and breathing difficulties through the night.
Contact Pro Steamer in Roswell for Mattress Cleaning
Pro Steamer is a trusted cleaning service that serves the Roswell, Dexter, and Artesia areas in New Mexico. We use professional products, tools, and 230-degree water to clean your mattress. The process also sanitizes it, so you don't have to worry about germs and bacteria when you lay your head down at night. When you use us for mattress cleaning, we set an appointment as we respect your time. Additionally, our pricing is affordable and we don't use gimmicks. This means you won't be surprised when you receive the bill. Pro Steamer offers mattress cleaning as an individual service, or as part of our Healthy Home Package that includes carpet and upholstery cleaning. 
Contact us
 today to learn more or to set up an appointment!