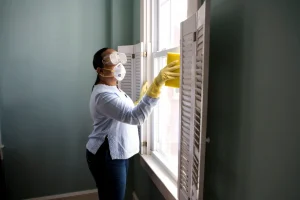 There are many reasons your home may flood. It could be due to melting snow, faulty appliances, burst pipes, or foundation cracks. Whatever the reason, unwanted water can lead to damage to your property and possessions. It also could lead to headaches involved with restoring your home back to pre-loss conditions. Make sure to call a pro at 
Pro Steamer Cleaning and Restoration
 for emergency flood clean-up services.
Things To Consider After A Home Flood
Your insurance may not cover the damage that has occurred, but you can help minimize the aftermath. Consider these dos and don'ts before professional restoration service providers can respond and get your home cleaned up.
Dos That Can Help
Whether it is an appliance or a pipe, you should turn off the main water source. Make sure to remove as much water as you can. When it is safe to do so, use buckets, towels, or a wet vac to clean the area. You should also allow the pooled water to drain from the ceiling tiles by placing a bucket underneath. Punch holes in the carpet to let more water out. Prop up your furniture or place it on foam blocks while you dry the carpet. Lastly, open up the windows to let fresh air and to reduce the level of moisture. You can use a fan or dehumidifier if it is safe.
Do Not Do These Things After A Flood
After a flood, you should not use electronic appliances in wet areas, unless you have taken proper safety precautions. For example, if you use a wet vac, be sure the cord is in good shape. Only plug it into an outlet that is free of water. Make sure to wear rubber-soled boots when using those appliances. Do not leave wet items in the affected area any longer than necessary. Remember to remove valuable items, furniture and decor, and all other important belongings that could get ruined. Color-treated items, such as upholstery and clothing, should not be left on damp carpet or other fabric surfaces, as they can cause bleeding and staining. Use white or light-colored towels when blotting up water from these types of surfaces. Most importantly, do not risk your own or your family's safety to save a material possession. It is always best to wait for professional help to get there. At the very least, you can wait for instructed guidance from experts when a delay may exist. The skilled restoration professionals at 
Pro Steamer Cleaning and Restoration
 are standing by to help. Until we arrive, do what you can to reduce the damage and lower the costs and time associated with bringing normalcy back to your life.
Emergency Flood Clean-Up in New Mexico
When your home suffers from damage, saving time could make the difference between hundreds or thousands of dollars in damage. Call the experts at 
Pro Steamer Cleaning and Restoration
 today for water damage clean-up service and water damage restoration service immediately. We are here to help.