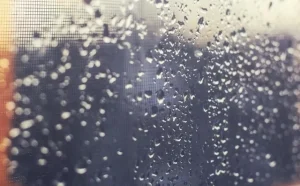 Suffering any kind of water damage can be difficult to deal with. Water can not only damage your personal belongings, but it can also cause mold to develop in as little as 24 hours. When it's time to clean it up, you want to ensure that you're hiring the
 best water damage company
 around to provide fast and efficient service. After all, hiring someone who doesn't know what they're doing could be even more costly to your home and your wallet. Here are some tips to help you choose the best water damage company in Roswell, NM.
Find a Company That Employs Trained Professionals
One of your first tasks will be finding a company that employs licensed and trained professionals. They should know how to check for water leaks and use the right tools and methods to mitigate the damage. To do this, you should check out the company's "About" section to learn more about the services they provide and whether their staff is licensed or trained in this area. It's also a good idea to check out their testimonials page to see what previous clients are saying about them.
Find Out What Kind of Equipment They Use
This is your home, so you have a right to know about the equipment the water damage restoration team will be using. Finding out which equipment they use can also help you determine whether or not they're using what the job requires. Water damage restoration experts will usually have the equipment necessary to detect moisture behind walls and in other hard-to-reach areas, dehumidifiers, and other wet-dry vacs to help extract water and dry out the affected area. If the company you call does not have these items, it's a sign they might not be trained in this area.
Find Out Their Availability
Water damage can occur at any time, including nights, weekends, and holidays. When it happens, you don't want to have to wait until the next morning to get a hold of someone or have them tend to the damage. This is why it's important to find out whether or not the water damage restoration company is available 24/7 to meet these demands. When you're in the market for a 
water damage restoration
 team in Roswell, NM, you want to choose a local and trusted company that has a fast response.
Call the Local and Trusted Professionals at Pro Steamer Cleaning and Restoration in Roswell, NM for Your Water Damage Repairs
If your home recently suffered water damage, you need to turn to a local and trusted company that has a proven track record of success. At Pro Steamer Cleaning and Restoration, we offer fast response times. Our water damage restoration technicians are available 24/7 in the event of an emergency. You don't have to deal with water damage or its aftermath alone. Call Pro Steamer Cleaning and Restoration at (575) 623-0993.