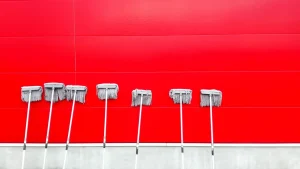 So you found some mold in your house. Although it should be handled sooner rather than later and can be hazardous to your health and your home if left untreated, it is not a complete disaster like a flood or fire damage. When you call the professionals at 
Pro Steamer Cleaning and Restoration
, we can take care of it for you in no time. We have the expertise and equipment to handle any level of mold. Here is what to do if you find mold in your home:
Test For Mold
When you find the mold, it is a good idea to have your home tested by a trained mold tester. Most people make the mistake of attempting to start cleaning up the mold without testing first. You should test the mold to understand the type of mold you're dealing with and how bad it is. A professional mold tester is often an engineer by trade and can give your home a thorough inspection to find all the mold. When the mold issue is minor, some might recommend cleaning it yourself. However, we suggest you call in one of our experts to be safe. There could be more than you realize. Removal services know how and where to inspect and can help with any restoration that needs to be done. After the cleanup, we will come back and test to ensure that most of the mold is gone.
Find The Source
Not only is it essential to test for mold and remove it, but it is also crucial to find the source of the mold so it does not come back. The professionals at Pro Steamer Cleaning and Restoration can identify the cause of the mold and how to stop it. It could come from several sources, like a leak in the roof or a busted pipe. Additionally, humidity in the air can cause mold issues. For future reference, keep all humidifiers on low and do not leave them running.
Have The Pros Handle Mold Remediation
Not only can our team of professionals help remove mold from common places, but we can also locate and eradicate mold where you would not have even looked. It can be expensive to attempt mold remediation on your own. That is why you should call the experts. Without proper protection like a mask, mold can cause health issues in your respiratory system. After the mold has been removed in your home, we can return to test the air for any presence of mold. This will tell you if the levels of mold are acceptable. Remember, it is impossible to get rid of all the mold in your home. However, our goal through the mold remediation process is to get the levels inside your home the same as those outside your home. Be sure to be proactive about mold prevention in the future. Mold likes to hide in dark, moist places of your home, like your basement. Follow the steps to prevent mold, and 
call our experts
 when you spot it.