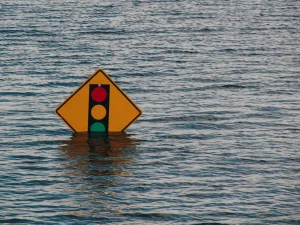 Flood water is destructive. Any property owner's first instinct is to begin flood cleanup as quickly as possible. Use caution! If flood damage is caused by a burst pipe, or a tub, or sink overflow, you can begin cleanup on your own. If you have a sewage backup, or there is actual floodwater from a storm or hurricane, you need to call 
Pro Steamer
 for professional cleanup. If you can safely begin cleanup, these tips may help.
Assess the Damage
The very first thing property owners need to do is call the insurance company. Your agent will be able to tell you precisely what kind of information they will need to process your claim. Before you begin cleaning, photo and video document all damage. Your insurance company will likely need specific information, including structural damage and a detailed list of damaged items, especially if any of those items are independently insured, like heirlooms or artwork.
Use Precautions
If there are power lines down, be extremely cautious when entering your property. Do not step in puddles or wade into standing water if power is compromised in any way. Be sure to have water, gas, power, and sewer lines checked professionally and disconnected if necessary before cleanup begins. Until you're confident about the power, use battery-operated light sources. Pace yourself. It will take a while to get your property cleaned. Focus on the most severely affected areas first. Take breaks when you need to. Ask for help when you can. Remember, cleanup is a process. It won't happen overnight.
Get the Gear
Floodwaters contain toxins that can be dangerous – even deadly. Protect yourself before you enter the flooded property. Before starting the cleanup, outfit yourself in a hard hat, goggles, steel-toed boots or rubber boots, thick rubber gloves, an N95 facemask, and earplugs or protective headphones if you plan to use noisy equipment.
Begin Sorting
If it is safe to do so, within 24 hours, remove the water-damaged furniture, carpet, and bedding from the property. Unless you plan to have a professional evaluate your property, a good rule of thumb is to discard mattresses and upholstered furniture. Sort into discard and salvage piles.  You can usually save most plastic, metal, and solid wood furniture. Discard any food products. Photos and important papers should be frozen in freezer-safe plastic bags until there is adequate time to have them cleaned by a professional.
Prevent Further Damage
Begin drying out your property by opening all doors and windows as soon as possible. Use fans to dry wet areas. Remove any contaminated drywall or insulation. Clean all wet items and surfaces like molding, flooring, concrete, countertops, appliances, and sinks with hot water and dish detergent. Fix any damaged areas as quickly as possible.
Disinfecting in the Aftermath
Clean everything you can, including toys, kitchen items, and surfaces, with a mixture of 1 cup of bleach for every 5 gallons of water and let air-dry. Keep a lookout for possible mold growth and use this same cleanser to combat it.
About Us
If this sounds overwhelming, that's because it is. For many, this process is too intense and too dangerous. While this is a once-in-a-lifetime experience for you, this is another day on the job for us.
Pro Steamer,
 a family-owned, IICRC certified business, has been handling devastating flood damage for decades. We know exactly how to get your property back to pre-loss conditions as quickly as possible. Call us today for a FREE estimate. Let us help you put your life back together. That's what we do!