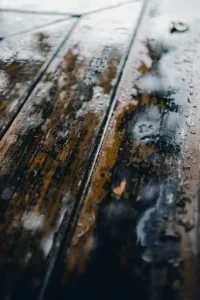 Mold is an unpleasant find in your home, and it's natural to want to delay the headache that can be involved in getting rid of it. However, the longer you let the mold sit in your home, the more damage it can cause. Mold can greatly affect both your home and your health. Without quick 
mold remediation 
services, mold can severely damage your home and create serious health problems for you and your family. When you discover mold, time is of the essence. If not dealt with swiftly, mold will continue to spread and cause more damage over time.
Structural Damage
Mold that grows on porous surfaces can cause damage to your home's foundation. It thrives in a wet environment, so if you have a leaky pipe somewhere behind a wall, you could have mold on your home's supports. Mold spores will weaken the wood, causing it to wear down over time. The longer mold sits on a surface, the more it will eat away at it. Over time, mold may even attract vermin, insects, and other pests that will weaken the supports further. If you let the mold sit in your home, you're risking a weak foundation that could lead to extensive damages and repairs.
Health Concerns
Mold is highly toxic, and even the less toxic varieties can cause serious health problems. Mold spores are microscopic and often travel through your home's air ducts. When you breathe in the mold spores, you'll experience allergy-like reactions, even if you don't have allergies. Dry, itchy eyes, sore throats, and stuffy noses are common side effects of breathing in mold. The longer you breathe in the mold, the more damage it can cause. Left long enough, mold could create serious, irreversible damage to your respiratory system. Mold is also incredibly dangerous to touch. It's important to remember that you should never try and move or upset the mold on your own. Even if you're wearing gloves, mold can cause serious skin irritation or infection.
Water Damage
Mold is often a symptom of a bigger threat to your home: water damage. It is often found in places where there are leaky pipes or locations that flood often. If you have mold, you likely have a source of water that's getting in unnoticed. Many mold remediation technicians can use the mold to locate the source of the leak or flood and remedy the problem. If you let the mold sit around for too long, you're probably letting more water get into your home, causing even further water damage. If you find mold in your home, don't wait to take action. Call the trained and certified 
mold remediation
 technicians at Pro Steamer Cleaning and Restoration at (575) 623-0993. We've been helping homes in the Roswell, NM area get rid of their mold safely and effectively since 1992. Our phone lines are open 24/7, and we never leave a voicemail unanswered.