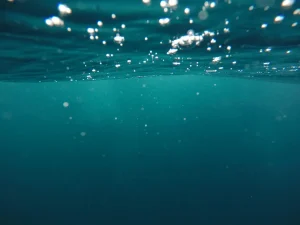 Facing a flood or leaky pipe situation but not sure what to expect? Don't worry – you aren't alone. Millions of people face flooding and water damage in their homes every day. If you have questions, the experts at Pro Steamer Cleaning and Restoration have the answers. Here's an overview of what to expect during the process of 
water damage restoration
.
1. Make the Calls
Water damage restoration begins with placing the right call. Your phone call list should include your homeowners insurance company and a water restoration expert. Why call your insurance company? There are a few reasons. First and foremost, your home insurance may cover the damage to your home. Second, they can refer you to a reputable water damage restoration company. After you have filed a claim with your insurance company, call a company that's qualified in water extraction. Your expert will walk you through safety steps to follow until you arrive, some of which will include 
not
 attempting to enter the area, possibly turning off any circuits in the damaged area, and other necessary safety measures. At Pro Steamer Cleaning and Restoration, our experts are ready to help with water damage 24/7. Do not skip calling water damage experts. Most homeowners do not have the equipment to adequately handle water damage. Don't wait until morning to call. Water damage worsens by the hour. Your expert will investigate the damage before getting started with water removal.
2. Water Extraction and Removal
Water extraction
 begins with the removal of property and materials. Keep in mind that not all materials are salvageable during water damage restoration. After removing furniture, belongings, and damaged materials, the removal process can begin in earnest. First, professionals stop the source of water. This sometimes requires the assistance of plumbers. A burst pipe or flash flooding needs to be addressed before any actual removal commences. After the water stops flowing, then removal starts. Generally, experts use two types of machines to remove water: pumps and vacuums. Experts may utilize submersible (sump) pumps to manually remove water from a home. In some cases, experts employ wet-vacs (also known as shop vacs) to remove any smaller puddles of water. Depending on the extent of the damage and the water source, removal can take anywhere from a few hours to several days.
3. Drying
After professionals complete the water removal, they begin drying the area. Any residual water or humidity must dry to prevent mold development. Usually, experts utilize heavy-duty fans known as 
air movers
 to dry out spaces quickly. At other times, experts employ dehumidifiers to assist in the drying process and optimize air quality in the area.
4. Sanitize & Restore
After the drying process, your experts will work to sanitize and restore the area. Sanitization prevents the development of mold or mildew, while killing any bacteria left behind from the water. After sanitizing everything, professionals replace and restore any removed flooring, drywall, paint, etc. And there you have it in a nutshell. Water damage restoration consists of four key steps: calls, removal, drying and sanitizing, and restoration. If you need help navigating water damage, give our experts at Pro Steamer Cleaning and Restoration a call at (575) 623-0993. Our experts are ready to help!