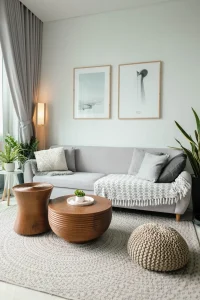 Did you know that the American Lung Association considers carpeting a risk to lung health? Surprised? Most people are! But the truth is, an ill-kept carpet becomes a breeding ground of germs, pollutants, and pests. The good news is that a 
professional carpet cleaning
 by Pro Steamer Cleaning and Restoration can stop your beloved carpeting from posing a risk to the household's health. Don't believe us? Keep reading to find out how!
Carpet Cleaning Kills Mold and Dustmites
Carpet provides a comfortable, warm surface for the home…but unbeknownst to most people, the carpet also provides the perfect home for dust mites. What are dust mites? Tiny little bugs that just 
love
 to eat the skin flakes and dander of humans that collect on your favorite carpets. These icky pests produce excrement that triggers allergic reactions in people and pets. 
But
 a professional 
carpet cleaning with steam cleaning technology
 kills dust mites and removes their carcasses from your carpet! In addition to dust mites, carpet cleaning also helps kill mold. Mold spores love to stick to carpet, just waiting for it to get wet so the spores can grow into a colony. Steam cleaning not only kills living pests in the carpet but also thoroughly dries out carpet and removes mold spores, reducing the chance of mold growth.
Professional Carpet Cleaning Removes Trapped Pollutants
The American Lung Association and the Environmental Protection Agency both reference carpets as a source of VOCs (Volatile Organic Compounds). These VOCs are harmful to human and pet health. Carpets containing nylon fibers release VOC toxins like styrene and 4-phenyl cyclohexane 
and
 stir them up when wear and tear damage occurs. VOCs are known to cause allergic reactions, headaches, and breathing problems, among other issues. Additionally, carpet collects lead, particle pollution, and dirt every day, building up into a toxic mess in your home's air. A significant benefit of carpet cleaning with professional equipment is the elimination or removal of VOCs in carpets. With carpet cleaning, professionals can remove harmful pollutants by using unique shampoo treatments and steam cleaning processes.
Expert Carpet Cleaning Reduces Household Allergies and Illness
If sneezing, itchy eyes, and sore throats plague your family regularly, you probably need a carpet cleaning. Carpet acts like a sponge in your home, absorbing all the tracked-in dirt, bacteria, pollen, and pollutants the outside has to offer. Unfortunately, that means your home's occupants face allergens and illness-causing bacteria every day. Just vacuuming your carpet does not remove these irritants from the house. In fact, vacuuming without a HEPA filter can kick up these irritants and lead to a sudden increase in symptoms. Carpet cleaning removes allergens, kills illness-causing bacteria, and provides your home with cleaner air, 
all
 while improving the appearance of your home. Asthma, chronic allergy, and respiratory illness sufferers benefit from regular carpet cleaning once or twice a year. Keeping your carpet clean and your home healthy doesn't have to be a hassle. Our experts at Pro Steamer Cleaning and Restoration specialize in removing harmful toxins, pollutants, and pests from your home's carpet while eradicating stains and breathing new life into the carpet! We stand by our promise of beautiful results and 100% satisfaction guaranteed! Give us a call today at (575) 623-0993 to get started on your carpet cleaning project.