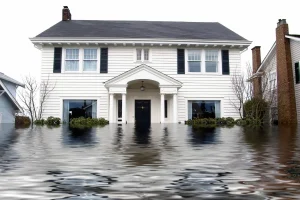 A water disaster or emergency can occur in your home at any time. As a homeowner, you want to be sure that you have an action plan to address any emergencies that may arise. Water damage can come from leaking pipes, faulty hoses, worn out pressure valves, slow leaks from the A/C, or even floods or freezing temperatures. Whatever problems pop up, here are 5 important tips to help you during the confusion and stress. But, before we get started, let's cover a basic truth. Prevention, planning, and preparation are just as important as the steps taken after the problem hits. 
a)
 So, firstly, be sure you know where the main valve to your water line is so you can shut off the direct source.
 b)
 If a storm is on the horizon, use sand bags or dig ditches to minimize the water threatening your home. 
c)
 Watch for cracked ceilings or bubbling dry wall; they can indicate an interior leak. A 
professional 
is needed for water emergency damage.
 d) 
Keep Pro Steamer's number , (575)623-0993, nearby and easily accessible to begin water removal, reduce chances of damage and stop future problems.
1) Safety First
When a disaster or an emergency occurs, you want to remember that 
your safety and health could be at risk
. Make sure that you and your family are safe and out of harm's way. Locate your circuit breaker and shut off the power to your electricity. After the power is off, unplug your devices and appliances. Wear rubber boots and gloves to protect yourself from possible water contamination. Flood water can be full of dangerous bacteria and water from toilets and washing machines can be a risk as well.
2) Identify the Source
Next, if the water emergency isn't coming from a storm or flood, you'll need to 
identify where the water is coming from
. If it's from a pipe that has burst or a faulty valve on the washing machine, shut off the main valve to keep any more water from causing damage. If the damage is from a smaller, slower source, call Pro Steamer to help locate the problem and begin damage control and restoration.
3) Call The Professionals
After you have assured your family is safe and have identified the water source, 
you'll need to call Pro Steamer
 for their water restoration services. They can remove the standing water that has damaged your home and prevent more damage to your carpets, floors, walls, upholstery and other items in your home. They are trained technicians that have specialty equipment that detects hidden water that can get stuck in walls, floors, and other places after the visible water is removed.
4) Document and Record
Call your insurance provider. Your insurance agent can help you in the claim process as soon as the damage occurs. Be aware of what your coverage entails and take plenty of photos immediately following the incident.
 Documents and receipts are important to keep 
in your records to ensure your claim, deductible, and (if applicable) reimbursement are all handled quickly and correctly.
5) Restoration and Follow Up
Finally, start assessing the damage, determine what is salvageable, and begin drying out the areas affected by the water. Move wet furniture from damp areas, pin drapes and curtains out of water, and place aluminum foil around legs of tables or other furniture to prevent any more water absorption. Gather area rugs or other floor coverings and hang them to air dry. If your clothes or blankets are soaked, wash them immediately and dry them to avoid contamination. 
Pro Steamer technicians will use their training to begin the drying process for your home and initiate restoration.
 Be sure that  you allow Pro Steamer to follow up to assess the possibility of mold and mildew. Pro Steamer has the necessary equipment to restore your home. The water damage restoration technicians implement the industry standard procedures for water damage and restoration. Their detecting and drying equipment are essential in the drying and restoration process of your home and your belongings. Water emergencies are unexpected and can lead to a lot of stress and headaches. With Pro Steamer at your side, thankfully, that stress is diminished and your peace is restored knowing the technicians are working with 
top quality equipment and are using the best techniques available
 to restore your harmonious home.