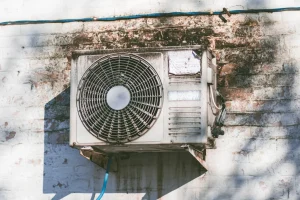 Everyone wants their home to have clean air. You may open your windows to get a breath of fresh air through. You may even buy air purifiers to keep your home's air clean. But the truth is that no matter how many alternate methods of cleaning your home's air you try, the overall quality of your air can really only improve with proper
 air duct cleaning
. Not cleaning your air ducts regularly can lead to a host of problems in your home.
Environmental Hazards
No matter where your air ducts are located, the microscopic particles in your air ducts can wind up landing anywhere in your home. Air ducts are designed to move the air in the space everywhere, so whatever's dirtying up your ducts can dirty the rest of your house. Any hazardous particle that settled in your air ducts has the potential to wind up on your clothes, your furniture, even your food and drinks. Keeping your air ducts clean removes these hazards from your air, keeping you and your family safe.
Allergies and Asthma
Clean air is particularly important when you or someone in your home has allergies or asthma. Having dirt and dust in your air can agitate allergies and lead to an asthma attack if not dealt with properly. Cleaning out your air ducts removes these particles from the system, leaving clean air and healthier breathing behind. Buying air purifiers can help reduce the number of allergens in the air, but only cleaning the ducts will keep the air clean and clear throughout all the rooms of your house.
Increased Efficiency and Reduced Costs
A clogged or dirty air duct reduces the airflow in your home, leaving less air circulating. With less air circulating, your air conditioner and heater have to work harder to get the temperature of your house where it needs to be. Keeping your air ducts cleaned and maintained reduces the need for extra power to keep air circulating in your home. And with less power needed to stay working, you'll save on energy costs when running the HVAC.
Odors
Sometimes an odor that gets in your house never really leaves. Even cleaning carpets and furniture that may have trapped the odor still doesn't work. Odor particles can get stuck in your air ducts, just like dust and dirt. If you don't clean out your air ducts regularly, any strange scent can stick around in your house for weeks or even months. Regularly cleaning your air ducts helps keep your home smelling fresh and clean. Cleaning your air ducts can be time-consuming and costly, but it's the best way to improve the air quality in your home and keep you and your loved ones safe from harm. If you need your
 air ducts cleaned,
 call Pro Steamer Cleaning and Restoration today at (575) 623-0993 to discuss your ducts' needs. Our certified technicians are standing by, ready to help your home get the air quality it deserves.