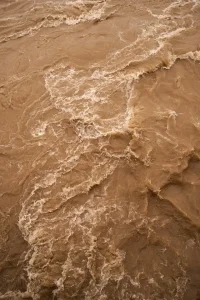 Finding water damage of any kind in your home is frustrating, but finding black water damage is perhaps the most upsetting. Black water brings a host of challenges that other types of water damage don't have. With black water damage, you'll see dark, murky waters entering your home. The most likely causes of black water are large floods and sewage backups. These kinds of problems bring more than just water into your home. You'll often find hazardous waste in black water, making it extremely difficult to deal with. Here's what you need to do to properly handle black 
water damage restoration
.
Call the Professionals
The first step in dealing with black water damage is calling a water damage restoration team to handle it. Black water damage can cause serious illnesses and other damages if not dealt with correctly. Your technicians are trained to handle these hazards. A water damage restoration team will have access to all the necessary safety equipment, as well as industry-standard tools needed. A professional water restoration team is also necessary because of the causes of black water damage. Large floods can leave destruction behind in both your home and yard. Sewage backups can also point to larger issues. Having a professional technician on the job will help you locate the weak points in your home and fix them up to better protect you in the future.
Check for Hidden Damages
Any type of water damage can cause more issues than you're initially aware of. Water damage isn't always visible, and you'll need a certified home inspector to see if any of these issues are present in your home. Black water damage is especially capable of causing more of these problems than other water damage types. Hidden damages include electrical shortages, structural damages, and mold growth. Your water damage restoration company should be able to find any signs of these issues and rectify them immediately.
Call Your Insurance Company
Many insurance policies cover damages caused by black water, as the source is often unavoidable until it's too late. Your restoration team will provide you with an itemized list detailing the damages caused by the water. They'll also include an estimate for the time and money cost to repair these damages. With this list in hand, you can call your insurance company to see what your policy covers and how and when you can expect to be reimbursed. Water damage in your home is never ideal. Blackwater damage is even less so. However, with a trained and certified
water damage restoration
 company backing you up, you can deal with it quickly and efficiently. Call Pro Steamer Cleaning and Restoration today at (575) 623-0993. Our phone lines are open 24/7 to respond to any emergency black water damage situation.